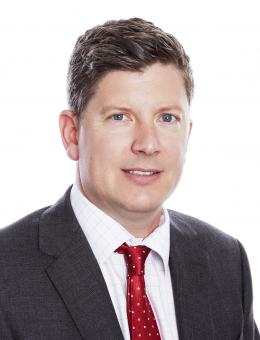 Why There Is More To Commercial Property Valuation Than The 'Dark Arts'
Published 19 August 2015
Most of us who are homeowners will have come across the valuation process for residential property, a process which is relatively straightforward.  Perhaps this is the reason that when people first encounter commercial property valuation, they view it as a bit of a 'dark art' – because this field has always had more to do with the income generating potential of a property to an investor, says Mark Davies.
Commercial valuations are carried out for a multitude of reasons: secured lending, as part of an asset valuation due to a business sale, or the entrance into or exit from the business of a partner; as part of a wider pension fund valuation; or as part of legal proceedings, or to help a court make a settlement decision.
The main difference between a residential and a commercial property valuation is that the former will look principally at the location and the condition of the property, whereas a commercial valuation is mainly concerned with the income potential of the building, and that is a much more complex equation, driven by mathematics, logic and financial modelling.
Although the state of the wider economy affects both types of property value, commercial property values tend to reflect the true economy, rather than the artificial bubble that is often a part of the residential market.  This can be sector–specific: demand from retailers pushes up shop rents, recessionary staff lay-offs influence office take-up and reduce rents.
The planning landscape and legislation is also relevant as policymakers seeks to find ways to encourage regeneration and change of use allowing older second hand stock to be reused for different uses that are in demand (the recent permitted development rights legislation allowing offices to be converted to residential being one example).  And increasingly changing legislation is playing a part, such as the ruling that from 2018, it will be illegal to let a commercial property with a EPC rating of 'F' or 'G'.
With the economy improving and the supply pipeline turning back on, development potential becomes much more relevant to valuation.  Much as a homeowner might pay more for a house with an unconverted loft, an investor will pay for the opportunity to develop existing commercial property.  Appetite for this will be influenced by how the wider economy is faring, whether the banks are lending, and Government's incentives such as Enterprise Zones
All of this requires sophisticated modelling, and a comprehensive knowledge of many different factors, including land prices, planning legislation, the (real) economic situation, and an appraisal of development potential.
In the residential field, if a three-bed semi has sold for a certain sum in a certain location, you can be pretty confident that another similar property will have a similar value.  With commercial valuations, each one is much more bespoke.  Those 'dark arts' are based on sophisticated modelling and deep market knowledge.
Share this story