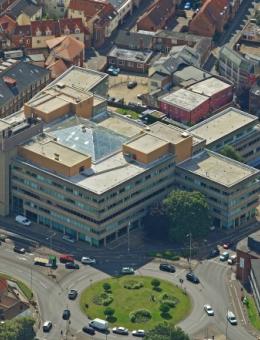 Norwich – A City Of Opportunity
Published 3 July 2015
When it comes to national and international commercial property investors, Norwich has traditionally slipped under the radar, nestled at the end of the slow A11.  But in the past two years, this has changed dramatically.
We are now seeing money from Cambridge, London and even further afield (including Singapore) pouring into the city – and indication that Norwich is now widely seen as a city of opportunity.
Of course, some of this is down to infrastructure.  That A11 is not so slow any more, and the forthcoming NDR will open up the northern side of the city.  But it's not just about transport links; as other cities, especially Cambridge and London have overheated, achieving worthwhile yields in those places has become more difficult.
Those investors looking for better returns are turning their attention to Norwich.  That is partly a by-product of growth elsewhere, but equally because the city's economy is seen as strong, stable and growing – for there to be a vibrant commercial property market, there first has to be demand for premises from business.
With retail bouncing back, demand for offices strong (especially large-scale Grade A buildings in the city centre), and engineering, hi-tech and distribution sectors buoyant, it should come as no surprise that Norwich is being seen as a good bet by investors far and wide.
Share this story