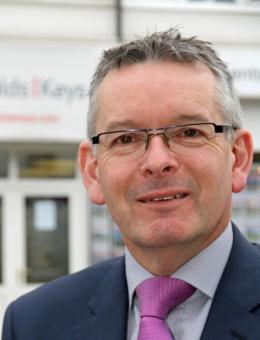 Who Wants To Be A Millionaire?
Published 7 August 2015
When Cole Porter wrote the song 'Who wants to be a millionaire?' for the 1956 film High Society, achieving that financial landmark was complete fantasy for all but the very favoured few.  Even as recently as 1996, there were fewer than 50,000 millionaires in the UK, which worked out less than 0.1 per cent of the population, says Clive Hedges.
So it's a sobering thought to hear the news that the number of people whose homes are now worth more than the magical million pound figure has broken through the half million mark.  And whilst a good proportion of those properties are in London, we are increasingly seeing million pound homes outside the capital, and not just in the Surrey 'stockbroker belt'.
Even just a few years ago, properties worth seven figures in Norfolk were restricted to large country estates, listed by specialist agents for whom tweed jackets and double-barreled names seemed obligatory.  The message was clear: these were not properties for the likes of you and me.
But that is no longer the case.  Whether it's a decent detached house at the right end of Newmarket Road in Norwich, a large – but not stupidly so – family home in Wroxham, or any one of many homes along the favoured parts of the north Norfolk coast, the era of the million pound home has arrived in Norfolk.
Most estate agents operating in the middle to upper part of the market will have handled a million pound sale.  And as increasing numbers of people are driven out of the capital and its satellite counties by spiraling costs, we will only see more of these kinds of deals being done.
This is mainly due to the perennial imbalance between demand and supply.  The new homes which are being built are, rightly, more modest and (relatively) affordable family homes.  So as demand grows at the top of the market, more potential buyers are chasing a static supply of suitable properties.  So the high value merry-go-round gathers pace.
Should we be worried about this trend?  Let's face it, for most people, getting together a million pounds to buy a home is a pipe dream, and this rarified market might well seem obscene.
But a lot of these properties which are now changing hands for such sums are family homes which have been lived in by the same owner for many years – and which were certainly not viewed as a route to becoming a millionaire when they were bought.
If the people selling these homes are downsizing, and freeing up cash to help the next generation get on the housing ladder, then the whole market could well benefit from this top-end bonanza.
As Frank Sinatra sang in the song: 'Who wants the bother of a country estate?  A country estate is something I'd hate.'  If being a millionaire simply meant being able to afford a family home, he might just have changed his mind.
Share this story