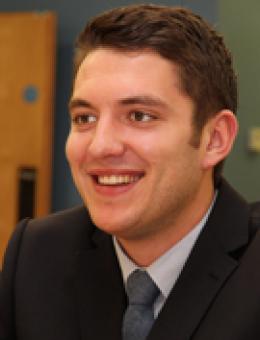 Buying Your Own Office Is More Achievable Than You May Think
Published 22 July 2015
For many businesses, when it comes to premises only one option gets considered: that of leasing.  And yet the one sector of the commercial property market which remained healthy throughout the long years of recession, and which is now accelerating, is the owner-occupied business premises, says Gareth Mears.
It is not hard to see why this is an attractive option, and it should certainly be one which is considered by many more businesses before automatically signing a lease.
In times of prolonged low interest rates – and even if Mark Carney is right and they start rising at the end of this year, an increase is likely to be small and gradual – any business which has cash reserves is unlikely to find a better return than buying the freehold of its own building.
Not only does such a move shelter a company from rapidly rising rents, it also gives it an appreciating capital asset. You can do what you want with the building to make it suitable for the business's needs, without worrying about future dilapidations problems, and you can even gain an income from renting out part of the building if you find you don't need it all.
Given all this, a positive (for business) general election result, and the fact that raising a commercial mortgage has become much easier in the past two years, and you can certainly see the attraction.
Of course, the relaxation in pension rules has also created another incentive to buy the freehold.  Many business owners do this through their own SIPP, with the business paying rent into their pension, and with an income continuing long after the owner has retired and/or sold the business.
Commercial building buyer-occupiers tend to have a slightly different view of what building is best to buy. A leaseholder will consider only the suitability and usability of the property, whereas an owner-occupier will also think about its long term asset value.
For this reason, we are seeing more freehold deals being done in the city centre, as properties inside the inner ring roads will always be in demand.
At Arnolds Keys we have just brought to the market two such properties (the 2,000 sq ft Garsett House on St Andrew's Plain, and the 1,336 sq ft 80-82 St George's Street), both of which are listed properties, interesting buildings, and just the kind of thing that many owner-occupiers are looking for. There has already been much interest.
Both of these buildings are offices, but the principle is equally true for other commercial buildings.  Owner occupation won't be right for everyone, but on the other hand, before automatically signing that lease, many more businesses should at least consider whether this kind of tenure is right for them.
Share this story