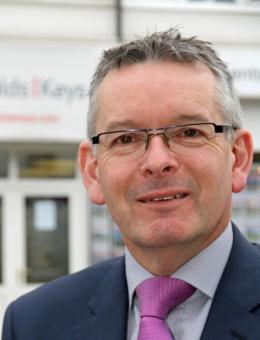 Summer Lull? Not This Year
Published 3 July 2015
When you have been in the property profession as long as I have (more than 40 years now), you tend to think you have got to grips with the various trends and seasonal quirks of the market.  I've written before in these pages about such features as the 'spring bounce'; we used to know with some certainty what times of the year were going to be the busiest in terms of people looking to buy, says Clive Hedges.
No longer, though.  Over the past couple of years, the market has changed completely, and periods when we might have expected activity to tail off can now surprise us all.
It's probably logical to think that the summer months would be a quiet time for the market.  People's thoughts turn to the beach, the kids are at home, and estate agents have generally spent this time preparing for the inevitable 'bounce' once the schools go back in September.
But something different is happening this year.  As we head for the holiday period, we are seeing a steady growth in activity, heightened demand, and a mismatch between that demand and the supply of homes coming onto the market.
This feeling is backed up by the latest Housing Market Report from the National Association of Estate Agents (NAEA), which found members reporting increases in both the number of registered house hunters per branch (up by over 11 per cent on the previous month) and the number of sales recorded per branch (up by over 12 per cent).
At the same time, the number of homes coming onto the market only increased by just under 7 per cent, exacerbating that supply and demand mismatch.
What this shows is that potential buyers are not planning a summer lull, but no-one has told potential sellers!  If you have been thinking about waiting until the autumn to put your home on the market, you might do very well to reconsider.
A situation where demand is outstripping supply can only work in favour of vendors, whether in terms of price achieved or speed of finding a buyer.  Follow the herd and wait for the autumn to get your home on the market, and you may find that supply and demand are more in balance, and you will have lost that crucial advantage.
Confidence has been returning to the market for many months; this paused slightly during the uncertainty of the General Election, but the survey shows it is back in abundance.  For vendors at least, the traditional summer lull could just turn into a summer boom this year.
Share this story