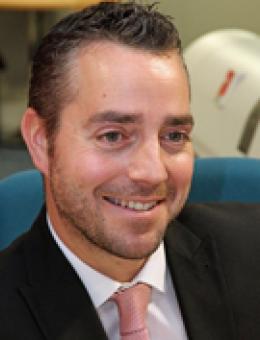 Energy Efficiency Time Bomb About To Hit The Commercial Property Market
Published 1 July 2015
Energy Performance Certificates are not always the first thing that commercial property investors think about – but they need to be, because a ticking regulatory time bomb means that as many as one in five commercial buildings will not be legally lettable in just three years, says Andy Dransfield.
Provisions in the Energy Act mean that from 2018, it will be illegal to let a commercial property unless it has an EPC rating of 'E' or better – and around 20 per cent currently fall short of that minimum standard.
That figure could actually rise, as older EPCs come up for renewal (they only last ten years), and buildings currently rated 'E' are downgraded as the standards get tougher.
There are two important implications for investors who own buildings with an 'E', 'F' or 'G' rating, which they should be addressing now.  The first is that if they want to carry on letting the property (or renew a current lease after 2018), they need to get on with the work required to improve the EPC rating.
The second is equally serious: it will become increasingly difficult to divest buildings with a poor EPC rating, so capital values are under threat as well as rental yields.
The key message is not to wait until 2018 to act.  You need to understand the risks facing your portfolio so that you can be prepared and take action.
A sensible first step is to review the current EPC.  Early certificates used default values where efficiency values couldn't be sourced, so there is a chance that an up-to-date EPC rating might actually be better than the original.
But the main course of action is clear – if you are sitting on an energy-inefficient commercial property, you should be planning to undertake works over the next three years, to avoid a big one-off bill when the regulations come into force, and to protect the capital value of your portfolio.
This is not something you can ignore.  The penalties for non-compliance are going to be severe, with a possible maximum fine of £150,000.  In many cases relatively simple changes can boost the EPC rating, and it's important to seek expert advice both about the rating itself, and about what work might be necessary to improve it.
But let's not be negative about this.  An energy-efficient building will always be a more attractive proposition for an occupier, and this will inevitably be reflected in the rent you can achieve.  Investing in improving a building's EPC really is a win:win (not to mention the positive effect on the planet).
The new rules apply to new leases and lease renewals from 2018; if you have existing leases running beyond that date, you will have until 2023 to comply.
Share this story