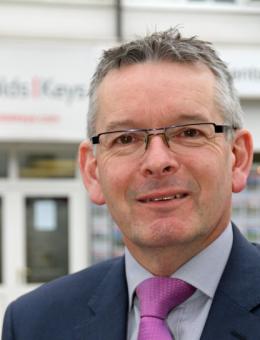 Time Up For Last Time Buyers?
Published 2 October 2015
A fascinating report from Legal & General entitled 'Last Time Buyers' has opened up a debate about the inefficient way we are using our housing stock – and in a county where we have an older demographic, it is particularly relevant, says Clive Hedges.
The report shows that the over-55s living in larger homes are sitting on 7.7 million unused bedrooms – equivalent to more than 2.5 million three-bedroom homes. It suggests that more could be done to ensure we are building suitable homes for older people to downsize into, to help free up this spare capacity.
Now, I am emphatically not suggesting that there should be any compulsion – or indeed pressure – on older people to downsize. They have worked hard to buy their homes, and they have every right to stay in them if they wish. But for those who want to downsize, would it not make sense to provide practical support to help them?
The barriers are not necessarily financial, given that downsizing will inevitably free up money tied up in a larger property. But in addition to the problem of finding a suitable property near friends and family, many older people find the hassle of moving intimidating, and it is perhaps for this reason that although research shows almost a third of older people have considered downsizing, only seven percent have actually done so.
There have been suggestions that there should be financial incentives to encourage them to do so, but I think that misses the point. What is really needed is a service that provides practical support – perhaps organizing removals companies, hand-holding through the sales process, helping older people find suitable smaller homes.
This of course will cost money, which at a time when local authorities are being squeezed even to provide the basics, is not readily available. But the advantages are enormous: freeing up homes for larger households, and using our stock of housing more efficiently.
Another big advantage is that downsizing will free up cash for older people themselves. They might use this money to ensure they can live independently with dignity – or they might use it to help their children and grandchildren get on the property ladder, or take a step up it. Both of these outcomes are good news for the wider economy, and for public finances. So perhaps the cost of helping them to downsize would be a good investment for the country as a whole.
A good proportion of older people will want to stay in the homes they have worked hard all their lives for, and that's fine. But if we can assist those who would like to downsize to do so, there are some big advantages in doing so, and it might just be an effective and cost-efficient way of tackling our chronic housing shortage.
Share this story