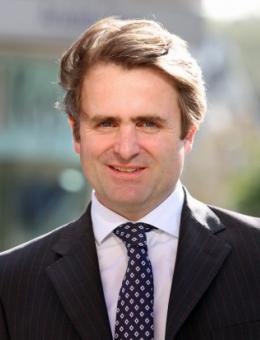 The Road To Opportunity
Published 16 September 2015
News that the New Anglia LEP has committed £10 million from its Growth Deal fund towards the North Distributor Road is something that should be welcomed by commercial property investors as much as by the wider business community.
Much of the controversy surrounding the NDR stems from a basic misunderstanding of what it is for. Whereas the Southern Bypass was built to alleviate congestion on Norwich's ring road, the NDR has a different objective: it is mainly about economic regeneration. The LEP calls the road 'a key part of our Strategic Economic Plan', and says that its construction is 'critical' to unlocking jobs and growth across the region.
The NDR will open up a whole host of development opportunities on the northern side of Norwich – both residential and commercial. This benefit will stretch out into the county north of the city – for example, it will very much help the development of the Scottow Enterprise Park on the former RAF Coltishall site.
By providing better access to the city's airport, the road will also at last open up Norwich International's potential. For too long the airport has stood isolated on the northern fringes of the city. No more.
Expect to see new business parks springing up, populated by offices and light industrial units. The LEP news release announcing the new funding cites research which estimates that the NDR will deliver more than £1 billion in economic benefits for the city and the wider economy, with the potential for 12,000 new jobs and 10,000 new homes.
Much has been written about those new homes planned for the growth triangle which will effectively be created by the NDR. But to concentrate solely on the residential development misses the point: any development plan needs to look at the picture in a holistic way.
There is no point building homes if there is not employment nearby for the new residents to take up, and there is no point developing new business parks if they are a long way from where potential employees will live. The whole point of the NDR is to create such balanced development – which could well lead to a reduction in car use, because people will be able to live and work in the same general area.
For the commercial property investor, all of this points to exciting times to come. The supply of industrial land in Norwich has been very tight for some years, and the NDR will create new opportunities.
It now seems certain that the NDR is going to happen. Investors need to be thinking now about the opportunities it will bring, so that they are in the front of the queue for the opportunities that the new road will bring.
Share this story