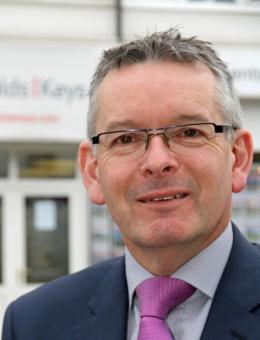 The Search Might Be Online – But The Sale Is Still Offline
Published 6 February 2015
There has been lots in the press in recent weeks about the various online property portals, as once again we are seeing the market being shaken up by the emergence of a new player in the market, writes Clive Hedges.
It set me thinking about how the world of estate agency has changed over the years – and yet, how much it still revolves around the same thing.
There have always been property 'portals' – in fact, you are reading one now.  Long before the internet came along, newspaper-based supplements like this one were doing exactly the same job (and still are, which gives the lie to the argument that the internet will change everything).
Of course, online portals allow much more sophisticated, and comprehensive, searches to be made, and they have made life much easier for house-hunters to find all of the properties which match their needs within a location.  As a way of signposting them to estate agents, it has been a useful tool for the profession as well.
But houses are just about the last thing that no-one actually buys online.  People are quite happy to buy big-ticket items such as cars on the web, and even very personal stuff such as medicines.  But no-one is yet seriously suggesting that homes will be changing hands anywhere other than offline.
That is an important point, because it highlights just how important the personal, face-to-face touch is when tackling such an important purchase.  Yes, the internet will continue to be a very important tool for research; but the sales process will always – in my view – be about people, professionalism and trust.
That has remained the case throughout the long and varied evolution of estate agency.  From the days when everything was about the High Street presence, with typed particulars (maybe with one black and white photograph) the main research
tool, right through to today, when potential buyers can be alerted electronically to a new property on the market within seconds.
The various online portals are in fact excellent at bringing properties to potential buyers' attention – and yet an important part of the estate agent's job, and one which results in a surprising amount of sales, is the old-style telephone call to lists of people who have registered an interest.  'Always Be Calling' is, or should be, a key tenet for estate agents, and no amount of online presence will negate that.
So I welcome the new players to the online market, and hope that they can contribute to making the lives of both buyers and sellers easier.  But don't fall into the trap of thinking they are a replacement for the good, old-fashioned values of relationships building, personal contact and professional input – because they are not.
The search might be online; but the sale is still offline.
Share this story