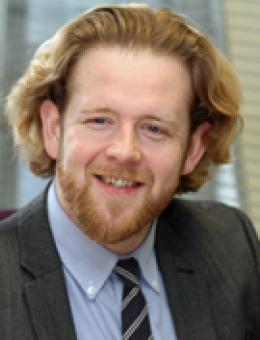 Top Residential Lettings Team To Offer Free Advice At Series Of Lettings Surgeries
Published 26 January 2015
Buy-to-let landlords – as well as those considering investing in buy-to-let property and existing landlords with troublesome tenancies or agents – have the opportunity to pick the brains of one of Norfolk's top residential lettings teams throughout February, at a series of eight free Residential Lettings Surgeries being staged around the county.
Whether it is advice about how to deal with management or maintenance issues, tips on how to present and market a rental property, or recommendations on what type of property to invest in and where, the team will offer free and impartial help and advice.
Run by Arnolds Keys, a Norfolk-based agency which has one of the biggest residential lettings portfolios in the county, the Residential Lettings Surgeries will give free access to a panel of experts with considerable experience of the local market.  All are members of the Association of Residential Letting Agents or National Association or Estate Agents, the UK's professional and regulatory bodies for lettings and estate agents.
"Norfolk has a huge number of residential landlords," said Arnolds Keys Associate Ashley Smith.  "Some of those are run as full-time businesses, but many more have relatively small portfolios.
"As interest rates have remained stubbornly low, many people have decided they will make a better return on their savings by investing in buy-to-let property than they would receive from the bank, and we have seen a huge rise in the 'amateur' landlord, many of whom have little experience in the market.
"Buy-to-let can be a fantastic investment, but there are pitfalls along the way, and for small-scale investors in particular, it can be difficult to access advice.  That is why we decided to stage these Lettings Surgeries, to offer our experience and expertise free of charge to landlords who are looking for advice.
"We can also give help to people who are looking to invest in their first buy-to-let property, and who need advice on choosing the right property, as well as how to go about marketing it, and setting up a tenancy."
The Arnolds Keys Residential Lettings Surgeries are free of charge, and run from 10am-2pm on each day.  Appointments can be made by calling 01603 216812, or you can simply drop in on the day.
The surgery dates are as follows:
Wednesday 4th February – Arnolds Keys Norwich (2 Prince of Wales Road)
Saturday 7th February – Arnolds Keys Aylsham (8 Market Place)
Wednesday 11th February – Arnolds Keys Eaton (inside Waitrose)
Saturday 14th February – Arnolds Keys Holt (4 High Street)
Wednesday 18th February – Arnolds Keys Sheringham (11 Station Road)
Thursday 19th February – Arnolds Keys North Walsham (43 Market Place)
Thursday 26th February – Arnolds Keys Wroxham (The Bridge)
Saturday 28th February – Arnolds Keys Cromer (27a Church Street)
Share this story