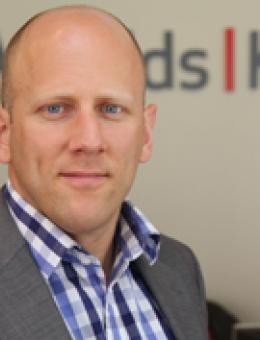 Investing In Heritage
Published 2 September 2015
Although all investment involves an element of risk, property investors are in many ways a bunch who like to play it safe, writes Craig Knights.
It is much easier to get an investor interested in a newly-built building, with its structural certainty and high energy-efficiency rating; these are properties which are regarded as hassle-free and safe.
However, when you live in what is historically a medieval city, those brand, spanking-new office blocks can be found standing cheek-by-jowl with a large number of notable older buildings, many of which are listed.  These are not going to disappear, and so they too take their place among the stock of in-use commercial buildings.
Norfolk, and Norwich in particular, has its fair share of listed buildings.  There are around 375,000 listed buildings in the whole of the UK, and about 1,500 of them are in the city of Norwich; 62 of these are in the most protected 'Grade 1' category.
So should the canny investor ignore this ready supply of property, simply because its listed status marks it out as a troublesome investment – or is there merit in considering this kind of building in your portfolio?
We cannot ignore the downsides of investing in this kind of building.  They can be expensive to maintain, there will be restrictions on any alterations which can be carried out, and they can be expensive to insure.  But perhaps the biggest disadvantage of this kind of building is that they will often not meet the needs of modern occupiers, whether because of energy efficiency, accessibility for disabled employees and customers, or the difficulty of installing a modern IT infrastructure.
But it's not all negative.  Investors in listed buildings enjoy statutory help which is not available elsewhere, whether in the form of 100 per cent vacant business rates relief, favourable VAT treatment or even direct government funding.
But perhaps the biggest advantage of this kind of property is that it offers occupiers something unique. Particularly for consumer-facing businesses, being in a distinctive, historic building can help attract customers; it makes a business instantly memorable.  This can translate into strong demand from certain types of occupiers.
Investing in this kind of building is also helping to preserve our rich and wonderful heritage; that is a worthwhile aim in itself, but it can also result in a positive public perception of you as an investor.
With this type of property more than any other, you need to go in with your eyes open and with the benefit of expert advice, because mistakes here will inevitably be more expensive than with nice, safe, modern buildings.  But in a city with such a rich architectural heritage, it is inevitable that listed buildings will feature in many property portfolios.
Share this story