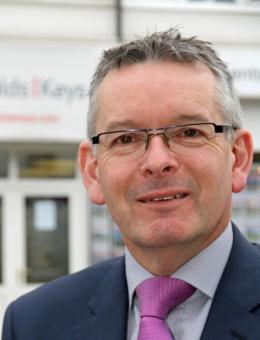 School's Back – So It Must Be Time To Think About Christmas
Published 4 September 2015
After six weeks of trying to keep the little darlings entertained, this is the week when harassed parents all over Norfolk breathe a deep sigh of relief, as their kids set off in their new school blazers, clutching their brand new pencil cases, and go back to school.
More even than in January, September is a time of renewal and looking forward. I always think that resolutions made in September are far more likely to be kept to than those made in the dark months of winter. Feeling refreshed from our holidays, it's a time of year for contemplating the future.
For lots of people, that will mean turning their mind to a new home. If August is traditionally a quiet month in the estate agent's calendar, September is invariably the opposite, and with good reason.
Not only have parents got a little bit more time to start looking round for a new home, but this is the time when people start visualising their Christmas tree set up in their new home. And with due apologies for mentioning the 'C' word so early in the year, if you are planning to celebrate the festive season living somewhere different, you really need to get a move on.
There may still be 112 shopping days to go before the big day, but with demand outstripping supply at the moment, finding and securing your dream home in time to invite Santa down your new chimney is not something you can leave much longer.
Whilst fortunately we are not suffering the kind of delays in local authority searches that they are in some parts of the world (in West Dorset these are reportedly taking up to ten weeks, so thumbs up for our Norfolk local authorities for their efficiency), we are still subject to snail-like progress when it comes to the legal process, even once you have found the right home for you.
With more buyers than sellers around at the moment, there is real competition for good quality properties, which is another reason why finding the right one is taking longer. Of course, it's an ill wind which blows no-one any good, and that mismatch between demand and supply does mean that it's a great time to be a seller.
But you shouldn't assume that this situation will last forever. With the spectre of rising interest rates in 2016, many buyers are rushing to lock into existing low rates, and the wish to be moved by Christmas is simply exacerbating that situation right now in September. So the message to those who have delayed putting their home on the market is clear: now is the moment. It could be the best Christmas present you'll have this year.
Share this story