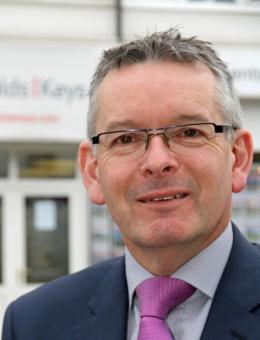 STAMP DUTY – NO HOLIDAY
Published 4 December 2015
The implications of last week's Autumn Statement continue to reverberate around the property market, with everyone trying to make sense of the various announcements, writes Clive Hedges.
In general we should welcome the Chancellor's emphasis on encouraging home ownership, and trying to increase the supply of homes through schemes designed to incentivize the building of new homes.
But it's not all good news.  The biggest housing-related rabbit George Osborne pulled out of the hat was the announcement of a three per cent surcharge on stamp duty for those purchasing second homes or buy-to-let properties.
Whatever your views on the ethics of owning a second homes you don't actually live in (and potentially pricing local people out of being able to live in their own communities), one perhaps unintended consequence of the Chancellor's announcement is set to hit Norfolk – and north Norfolk in particular – very hard.
Easily the most important sector of the local economy, and the biggest employer as well, is tourism, which contributed a shade under £3 billion to Norfolk's economy in 2014, and created just under 60,000 jobs, according to Visit Norfolk.  More than one in ten jobs in the county is directly reliant on tourism, with many more in support industries indirectly supported by the sector.
Of course, holidaymakers will only come to visit if there is a good supply of places to stay, and the holiday cottage market is an important part of this accommodation supply.  Unfortunately, in targeting second home-owners and speculative buy-to-let investors, the Chancellor is also penalizing the many small-scale holiday lettings landlords who together provide a major chunk of Norfolk's self-catering offer.
I don't see any other major employment sector being hit with a random three per cent capital tax; can you imagine the outcry if, for example, the building of food factories was clobbered in this way?  So why should tourism be picked out to carry the financial burden?  I suspect this was not the intention, but it is the result.
For second home-owners from Chelsea, the three per cent stamp duty hit probably won't make too much difference; for those operating in our vital tourism sector, it will have a much bigger impact.  If it pushes a significant number to leave the market (or discourages new investors from creating new accommodation), then the whole economy of the county will suffer.
We have to hope that the current healthy rental yields, strong holidaymaker demand, and continued capital growth will encourage holiday lettings landlords to remain in the sector. 
It would be nice to hear the voices of our local MPs lobbying George Osborne on their behalf to reconsider the stamp duty surcharge for holiday letting properties – I certainly hope we do.
Share this story