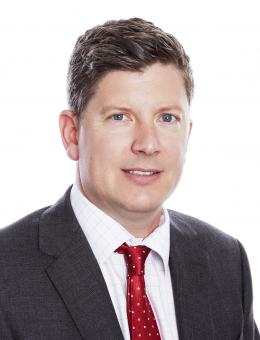 COMMERCIAL INVESTORS WILL BE CONVERTED BY NEW BILL
Published 18 November 2015
In his column last month, my colleague Craig Knights discussed some of the implications of the government's new Housing Bill for property investors, and I make no apology for returning to the subject this month, because it seems likely that it will have far-reaching consequences for the commercial property market, opening up huge new opportunities for investors to make an improved return, writes Mark Davies.
That the new Bill exists should not surprise us.  Media stories about 23 people living in a three-bed house in London, or students who have never met being forced to share a double room, with a camp bed in the kitchen, have forced the government to act.
If the crisis in residential property is the underlying reason, it is perhaps in the world of commercial property where the biggest effects will be felt.  Proposals to convert properties from commercial use to residential use are nothing new, with temporary legislation brought forward in 2013 – to howls of protest from local planners – allowing a three year window to allow office buildings to be converted for residential use.
The new Housing Bill enshrines this measure on a permanent basis, but it also introduces new opportunities for commercial property investors.
The most important provision is to bring B1c (light industrial use) buildings into the scope of residential conversion, as well as a clause allowing the demolition and rebuilding of commercial buildings – a crucial point, because before only conversion of existing buildings was allowed, something which developers find slower than new build, and often just as expensive.
The rule change allowing conversion of B1 buildings means increased scope for creative conversions, for example reworking (or rebuilding) existing tall buildings with more floors, offering more accommodation.  A ten metre high warehouse building could be converted with three or four residential floors, effectively doubling or even trebling the floor space.
With the right vision and design, this means that older town and city centre industrial estates could now be demolished to make way for residential accommodation – not just general needs housing, but also assisted living accommodation, student housing and social housing.
The new rules also mean that office accommodation and light industrial units in popular seaside towns and tourist hotspots will come into investors' sights.
It will be interesting to also see how planners deal with applications to redesignate B2 (general industrial) and B8 (storage and distribution) buildings as B1 under existing permitted development rules, as part of a two-step process to convert them for residential use.
As with any new legislation, the devil will be in the detail.  Previously councils had the opportunity to apply for an exemption from the proposals.  However given the tide of public opinion on the housing crisis, it is likely government will seek to drive the controversial proposals through at any cost. 
Share this story