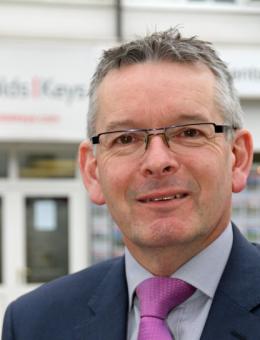 CAREFUL WHAT YOU WISH FOR
Published 6 November 2015
People in the property market invariably tend to think that a rising market is a good thing.  Homeowners also like to see rising prices; it engenders a good feeling to know that you are making money simply by owning something.  But we should be careful what we wish for, says Clive Hedges.
A rather shocking report from the Centre for Economics and Business Research looked at the effect of the overheated property market in London.  In a no-holds-barred commentary, the study says that the booming market in the capital is wrecking the economy, making it impossible to recruit and retain staff at every level of society.
According to the CEBR, someone working in the food and drink industry in London would have to spend more on rent than they earn – 112 per cent of their income.  For carers the figure is 99 per cent, for teachers 58 per cent, and even professionals such as lawyers and accountants have to stump up 40 per cent of their income on housing.  And those percentages are of pre-tax income.
The result is that many workers are simply abandoning London and moving elsewhere.  That is a real opportunity for places like Norfolk, which with its quality of life and relatively low housing costs, can attract talented people to live and work here.  But only if we avoid the kind of market madness which is prevalent in the capital.
We clearly don't want a market where prices are falling, because that leads to people being trapped in houses which are worth less than their mortgages, which is neither socially or economically desirable.
But neither should we wish for huge increases in prices.  Although this might seem superficially attractive to homeowners, a situation where essential workers cannot afford to live and work in the county would be a disaster.  And by essential workers, I don't just mean nurses, teachers and carers; equally essential to a functioning society are tyre fitters, factory workers and shop assistants, to name just three of what is a very long list.
We need to learn the lesson from what is happening in London.  It is in no-one's interest for such a social and economic breakdown to occur.  Yes, we need a vibrant property market, because the health of our economy has become so intrinsically linked to it. 
But that doesn't mean a runaway boom, gifting a relatively small number of people an unearned windfall, at the expense of the overall fabric of our society.
With the population of the UK predicted to rise by a further 4.4 million over the next ten years, housing is one of the most urgent problems facing us all.  Sitting back and feeling smug about a notional rise in the value of our homes should not play any part in solving it.
Share this story