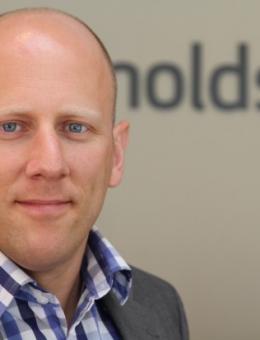 Resurgent Economy Driving Increased Demand For Commercial Property, Says Local Expert
Published 1 May 2015
A resurgent economy is leading to a mismatch between supply and demand for commercial property, with rent levels being driven upwards, and a steep fall in availability of property for investors.  That is the message from the latest RICS UK Commercial Property Market Survey – and the picture is the same in Norfolk according to a local commercial property expert who helped contribute to the report.
Craig Knights, partner at Arnolds Keys, says that an influx of investors from London is helping to strengthen freehold prices, particularly within the office sector, whilst demand for  lettable space continues in both the office and industrial sectors continues to grow.
The RICS report claims that a 'surge in investment and occupier demand points to a strengthening macro backdrop', with both investment and occupier demand continuing to increase with 'renewed momentum'.  The survey showed that in Q1/15, demand for lettable space increased for the tenth quarter in a row, the longest period of uninterrupted demand since RICS began compiling the survey in 1998.
"What is interesting is that this trend is not just limited to London, but is being seen right across the country, including here in Norfolk," said Craig Knights.  "The strengthening economic outlook is leading to the growth in demand heavily outweighing that in supply, leading to a mismatch that can only drive up both rental yields and capital value of commercial properties.
"Price expectations are certainly positive for office and industrial property, and although they are a little more modest for retail units, demand for prime location retail property continues to grow, and as a result I would expect to see growth for secondary location retail units as well, albeit at a more modest level."
Mr Knights pointed out that the RICS survey suggests that the conversion of office units into residential use has reduced supply – a national trend which is mirrored in Norfolk, and especially in Norwich.
"The outlook for investors is very good indeed, with the mismatch between demand and supply driving up yields, and likely to edge up capital values as well, particularly for grade A and prime location buildings.
"In particular, we are seeing an influx of buyers from London, who are looking for better returns than they can achieve in the capital where property freehold prices are very high indeed.
"After so many years of recession, there is still some innate caution amongst investors, but this continued run of increasing demand should finally inject high levels of confidence back into the market."
Share this story