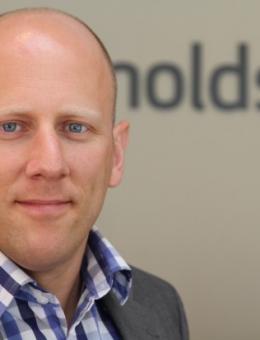 The Political Fallout Continues
Published 22 April 2015
The Election may only be a couple of weeks away, but already-made political decisions continue to have an impact on the world of commercial property.  Last week saw a change in the planning rules for retail premises, which could have an equal impact on investors in retail property, and the look of our High Streets, writes Craig Knights.
Reflecting the change in demand for such buildings, two new Orders came into force – one which frees up restrictions on how shops can be used, and the other aimed at clamping down on the proliferation of betting shops and payday loan companies in some areas.
Essentially, these latter two classes of business, which use to be included in class A2 use (financial and professional services) have now been put in a class of their own, which means that planning permission will be required for all new betting shops and payday loans shops, even if they will be situated in units which already have A2 consent.
Of greater interest to most investors will be the relaxation of the boundaries between A1 (shop) and A2 use.  In effect, any premises which has consent for A1 use can now be used by class A2 businesses such as banks, building societies, estate agents and recruitment companies.
For investors, this could have an effect on values.  If you own a property with A1 permission, you can now let it to A2 businesses, widening the pool of potential occupiers.
Previously if you owned a property with the more difficult to achieve A2 consent, you had a potential advantage.  For example, if yours was the only retail unit in a suburban parade with A2 consent, then estate agents might be prepared to pay a premium rent to be the only operator allowed on that parade.  With the new Order, all the other units become available to them, potentially reducing demand for your property, and hitting its inherent value.
Effectively, class A1 and class A2 have been merged, and there are bound to be both winners and losers amongst investors.
This is the latest change made under the Permitted Development Order, introduced by the coalition government with the main aim of providing more town- and city-centre housing, by relaxing the rules on converting commercial buildings into residential use.
Although they have had some impact, the number of new residential units has fallen far short of what was envisaged, and investors have only until next spring to complete conversion work before the PDO ceases to exist.  There doesn't seem to be much appetite in any party to extend the experiment beyond April 2016.
With PDOs having blurred the lines between commercial and residential property, all property investors face an unwelcome period of uncertainty while the politicians slug it out on the hustings.
Finally, almost all opposition parties have come out against the Conservatives' big idea of extending the Right To Buy to housing association tenants, a proposal condemned by the National Housing Federation as a 'serious mistake' and 'the wrong solution to our housing crisis'.
Share this story