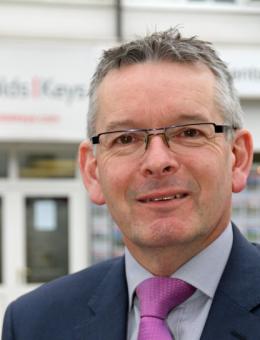 A Load Of Political Hot Air
Published 1 May 2015
By this time next week we will know how many Parliamentary seats each party has won – although I suspect it will be considerably longer before we know who is going to be occupying Number 10, writes Clive Hedges.
One thing is certain: housing has been a major issue in this Election, with all sorts of promises being made in an attempt to win votes, especially amongst those for whom home ownership remains a distant dream.
Call me a cynic, but how many of those promises will end up being kept is another matter entirely.  All the parties seem to be taking part in some mad policy bidding war which in reality will be almost impossible to deliver on.
So as you make up your mind where to put your cross over the next six days, what impact will the parties' housing proposals have on the market if they come to fruition?
Let's start with one of the big headline-grabbers: the Mansion Tax.  Labour and Lib Dem proposals to impose an annual levy on properties worth more than £2 million may sound as if they are only really relevant to London.  But if implemented, expect to see a ripple effect as buyers avoid central London and seek cheaper properties further out.
And don't think that the £2 million figure is set in stone.  Politicians desperate to raise taxes have a habit of moving the goalposts.  What if that figure gradually fell to £1 million over the course of a five year Parliament?  Suddenly the Norfolk market would be affected.
Labour's announcement this week of a stamp duty holiday for first time buyers on properties up to £300,000 has made headlines – but would it work?  The Government has already tried this during the current Parliament (the figure then was £250,000), and it had only a small impact.  For an average first time buyer in Norfolk it would save only around £200 – hardly enough to make a difference.
Meanwhile the Conservatives have already introduced Help To Buy, and more recently Help To Buy ISAs.  Their big manifesto promise is giving housing association tenants the right to buy their homes at a discount.  Two big problems here: such a move could soak up all the available mortgage finance, leaving little for the open market.  And although the Tories are promising to replace these homes on a one-for-one basis, where exactly will they be built?
And herein lies the problem with all these political promises.  They tinker away at the demand side of the market, but do little to address the real problem: the chronic under-supply of homes.  Each party has made promises about the number of new homes they will build during the next Parliament, but none has outlined how they will achieve it, especially given that Local Development Frameworks operate on a 12 year cycle.
Building more homes is the only answer to Britain's housing crisis.  But unless politicians are proposing to reclaim thousands of acres of the North Sea, it's difficult to regard any of their promises on housing as anything other than hot air.
Share this story