PROTECTING YOUR FUTURE WITH A RESTRICTIVE COVENANT
Published 18 January 2021
One of the unique aspects of farming is that for many, their home is inherently tied up with their business.  The farmhouse is often at the centre of things, the hub around which life goes on.
This works well until a decision is taken to dispose of some or all of the land.  The choice then is either to leave the family home or dispose of the land surrounding the farmhouse and hope that the next owner retains a sympathetic environment around the property, so that you can continue to enjoy your home and its surroundings.
Fortunately, there exists a mechanism which can offer such people a measure of protection when it comes to their quality of life.  Restrictive covenants can be a very useful tool to prevent the land's new owner from doing things which may impact on the seller's quality of life – but they must be carefully drafted to ensure they work, and overusing them can have a significant effect on the value of the asset being sold.
Covenants can be used across all types of property, and while colourful examples exist (for example, stating that a property cannot be used as a brewery or a fish and chip shop), rather more usual are restrictions on the height of any future buildings, limits on the type of agricultural activity which can take place on the land (such as no pigs or poultry), or even a complete ban on development of any kind.
Such restrictive covenants can be forever, or they may be time-limited, but this all depends upon the circumstances.
An alternative to a covenant is one which sees a percentage of any future uplift in value of the land being paid to the vendor, for example where planning consent is obtained for development at some point in the future.  Such 'Overage' or 'Uplift' Clauses tend to be in place for a set number of years requiring a future payment, perhaps as high as 50 per cent of the uplift in value.
Further methods to preserve a seller's wishes may be a right of way, for the purposes of utilities or infrastructure, or to allow for access for the future maintenance and repair of their own property.
It is important to strike the right balance, as a sale with too many restrictions on the buyer can have a significant effect on the value of the asset being sold, or even put off buyers altogether.
Finally, careful drafting is crucial, as there is much case law of buyers using ambiguously or badly worded covenants to get out of the intended restrictions and so a team approach between the agent and the lawyer is key to ensure that the covenant is as watertight as possible.
Share this story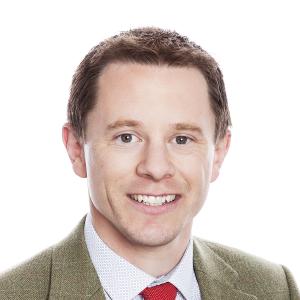 Continue the conversation... Contact Tom Corfield
>