STRONG DEMAND FROM TENANTS IN MARKET WHICH IS STILL VERY MUCH OPEN FOR BUSINESS
Published 15 January 2021
STRONG DEMAND FROM TENANTS IN MARKET WHICH IS STILL VERY MUCH OPEN FOR BUSINESS
Landlords and prospective landlords who might be holding back from marketing their property in the belief that lockdown has shut down the lettings market need to know that it's very much business as usual – and that there is very strong demand from tenants, with a limited supply of available homes to rent.
At a time when home is playing a large part in all of our lives, the government has decided to allow the  property market to continue during lockdown, recognising that allowing tenants to find homes will play an important part in helping them adhere to the restrictions.
We are finding that many prospective tenants are quite happy to view a property virtually, and make a decision on that basis.  Tenants tend to make their decision much more with the head than the heart – certainly more than buyers do – and so they can often see everything they need to with a virtual viewing.
This means that the whole process can be completely safe, with all of the subsequent activity – Right To Rent checks, signing tenancy agreements and so on – conducted electronically.  Pretty much the only physical contact during the whole process is handing over the keys, and this is of course done in a contactless manner.
Repairs are still permitted, although these do of course need to be conducted with the appropriate social distancing.  The current situation means that routine cyclical maintenance might be being put on hold, but essential and emergency repairs can still be done, as well as legal requirements such as gas and electrical tests.
The truth is that we are seeing very strong demand for rental properties; one property we marketed last week had 20 enquiries within the first few hours.  This is because people are looking for homes suitable as both living spaces and workplaces, and there is a mismatch between that buoyant demand and limited supply.
We are seeing some evidence that landlords are holding back from letting or reletting their properties in the mistaken belief that it is not possible to do so at present, or that there will be no demand.  This couldn't be further from the truth; although there are of course sensible precautions to be taken, the lettings market is very much open for business, and in need of more properties to be made available for let.
Share this story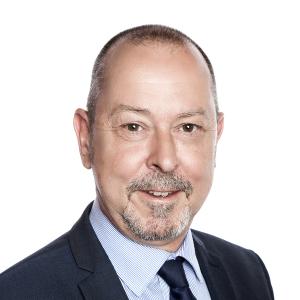 Continue the conversation... Contact Phil Cooper
>