A BIG DOLLOP OF OPTIMISM TO BANISH THE 2020 BLUES
Published 11 December 2020
As 2020 comes to an end on what will be a rather muted New Year's Eve, I can't imagine there will be many who will mourn its passing.  It is not something that many will look back on as a vintage year.
But despite that, we are at least ending 2020 on a big note of optimism.  None of us watching as 90 year-old Margaret Keenan became the first person to receive the coronavirus vaccine this week can have felt anything other than a surge of relief that this marks the beginning of the end – even if the actual end is some way off.
And despite predictions of doom and gloom in the rental sector of the property market earlier in the year, we approach the end of 2020 in a similar mood of optimism.  For buy-to-let landlords and investors, things are looking pretty bright.
In big part this has been driven by the seismic events of 2020.  Lockdown found all of us rediscovering the value of home, and that applies just as much to those who rent their home as those who own it. 
Many tenants have changed their attitude to their rented property.  No longer is it simply a transitional place in which to sleep; increasingly they are viewing it as their long-term home, their sanctuary, and a place where they want to put down roots.
This is good news for landlords, because it provides much more stable tenancies, a reduction in the hassle and expense of voids and finding new tenants, and it means that those living in their properties are likely to look after them better – when you regard somewhere as your home, you show it more respect than if it's just a stopgap, short-term place to stay.
The year ends with demand for properties stronger than when it started, and this is encouraging more investors into the market.  The stamp duty holiday has also helped, with the concession largely cancelling out some of the more punitive measures that buy-to-let investors have faced in recent years.
In Norfolk at least, the predicted deluge of rent arrears caused by Covid doesn't appear to have materialised.  When tenants value their homes more, they will move heaven and earth to ensure they pay the rent.  While some have certainly faced financial hardship, arrears levels right across the market have not shown any appreciable increase during the year.
All of this means we can look forward to 2021 with much optimism.  Not only will it be the year when mass vaccination allows us to return to something approaching the pre-Covid normal, but there is every indication that the renewed value placed on home will not fade – and that can only mean sustained strong demand and favourable conditions for the rental market.
Share this story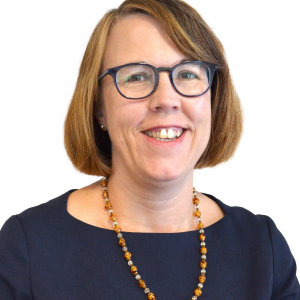 Continue the conversation... Contact Catherine Hunt
>