GOODBYE TO ALL THAT
Published 18 December 2020
Last weekend saw the first anniversary of the 2019 General Election.  This was to be the end of the deadlock which had sent the political process into virtual paralysis for so many months; now, we were told, was the time to 'get Brexit done'.
If someone had said at that point that within six months the topics of the Election and Brexit would be pushed way down the list of concerns, the only way I would have believed it would have been if a meteor had hit Earth, or some such implausible calamity.
Yet we all know what happened just a few weeks into the new year.  It's a salutary lesson that the best-laid plans can be derailed by the most unexpected events.  Although as we end a rollercoaster year, Brexit is once again starting to dominate the headlines.
Of course, Covid has been a human tragedy, with tens of thousands of lives lost across the UK, and many more lives and livelihoods disrupted.  Alongside this heartache, however, we have seen a resilience and a willingness to adapt which has stood us in good stead – and will continue to do so once the pandemic is finally behind us.
In the property world we have been on an incredible journey this year, especially in the technology arena.  In just a few short months we have seen progress which in normal times might take five or more years – and that includes wins for consumers which they will be able to enjoy on a permanent basis.
An example is the remote viewing of properties, something which had started to creep into the London residential market, but was not really a thing here in East Anglia.  Buyers now expect to be able to tour a home from their armchair, see good quality online photos, digital brochures, virtual and live Facebook viewings.
That has meant agents having to brush up their photography and computer skills, get to grips with new technology, and learn a new way of working.  Even those who might have been classed unkindly as 'dinosaurs' – perhaps a bit too long in the tooth to learn new skills – have found they can do it if they try.
This is good news not just for buyers, who have a range of new ways of searching for the ideal home, but for sellers, too.  They know that by the time someone gets to come for a physical viewing, they are serious buyers who have already eliminated – from the comfort of their own homes – those properties which might not be suitable.  A smaller number of viewings means less disruption, more safety, and viewers who are serious about buying.
All of this has taken a big adjustment for buyers and sellers, as well as agents.  It is to Norfolk's credit that the vast majority have been willing to comply with the new safety rules, for which I extend a sincere 'thank you' on behalf of our profession.
With prices having risen by around seven per cent this year in Norfolk, what will 2021 bring?  I'll tackle that tricky subject next month, but Covid, Brexit and 2020 generally has taught us: the only thing we can be certain about is… uncertainty.
Share this story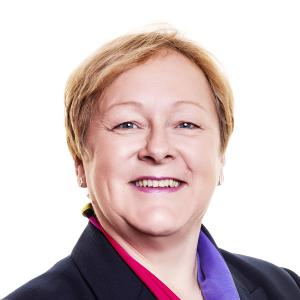 Continue the conversation... Contact Jan Hÿtch
>