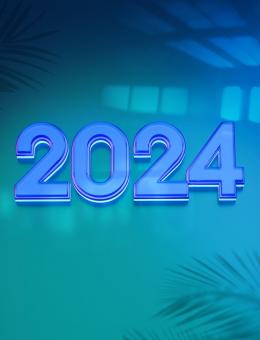 LOOKING AHEAD WITH CONFIDENCE
Published 3 November 2023
Without wanting to mention the 'C' word, we are already into November, and our sights are starting to focus on the new year, writes Clive Hedges. 
It is true that the housing market has become slightly less seasonal than it once was, but nevertheless Christmas and the new year do see a bump in activity, as people use the festive break to research their next home, or are spurred into action by January resolutions.
It may surprise you to hear that we are looking into 2024 with a certain confidence.  At long last some of the financial turmoil of the past 18 months is finally starting to settle down: most commentators think that interest rates are at or at least near their peak; inflation is finally on a downward trajectory; and people are coming back into the market.
The last month or so has seen a definite upturn in activity.  Cash buyers, who don't need a mortgage, have made up an increasing proportion of purchases for some months.  Whilst they are unaffected by mortgage rates, the fact that they are in the market in some numbers rather belies supposed fears about a price crash – if you were a cash buyer and believed homes would be significantly cheaper in the near future, you would simply sit on your money and wait.
One report also suggests that rapidly rising rents are driving more first-time buyers into the market as well.  If your landlord has just announced a 20% rent rise, you are going to make an extra effort to take that step into ownership, and there is some evidence that this is starting to happen, especially in the city.
For those planning to sell in the new year, preparation now is key.  It is only seven weeks until Christmas, and if you want to take advantage of the traditional Boxing Day 'bounce', then you shouldn't leave it until the last minute.  A late, mild autumn means that it is not too late to get attractive exterior photography of your home, with leaves still on the trees.
It is true that asking prices have eased a little, but few commentators are predicting further significant falls.  The very busy October which we have just experienced suggests that buyers share that confidence; they may be seeking to negotiate a little more, but they are still buying, and that is the main thing.
After a bruising couple of years economically, most experts are pointing to something of a recovery in 2024.  In the property market we can look forward to the new year with confidence.
Share this story