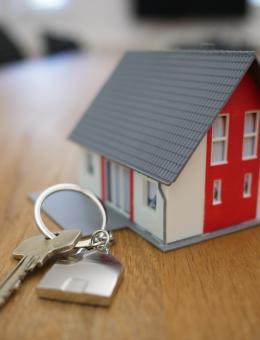 KEEPING YOUR OPTIONS OPEN
Published 13 October 2023
In an uncertain property market, it is a good thing to keep your options open – and that is what vendors are choosing to do, writes Phil Cooper.  In the past few weeks we have seen an increasing number of owners, who have found the sales market less buoyant than it was a year or two ago, opt instead to put their property into the lettings market, at least for a period of time.
We are at that period of the political cycle when there is considerable uncertainty, something which always translates into a certain lack of confidence in the financial markets.  This, coupled with the current economic squeeze, has led to an inevitable adjustment in the sales market.  It's certainly not a crash, but it is undeniably less over-heated than we have seen in recent years.
Some of those vendors are electing to delay their sales decision for the time being, and instead put their properties into the still very demand-led, residential lettings market.  The flexibility of the lettings market allows them to do this for a relatively short period of time, if that is what they want to do. 
And in 12 months' time, they can review the sales market is before they make any long-term decision, either to sell at that stage or to carry on letting their property.
We know that there will be a general election before January 2025, and that it is quite likely to be next spring or autumn.  Those of us who have been in the property profession for a long time know that there is often a 'bounce' following an election: not necessarily due to the markets favouring one party over another, but more that a definitive election result creates certainty and stability, the two things which market-makers like above all else.
On top of this, if there is a change of government, the new regime will want to make its mark quickly, doing everything it can to re-energise the economy. 
So some of those with properties to sell are choosing to put off the moment when they market their homes, and move them into the lettings market for the short-term at least.
For a property which is already vacant, doing this has several advantages.  The first is that the rental income can take the heat out of immediate financial pressures, such as mortgage payments; the second is that having the property occupied by a tenant will keep it secure and in good condition, especially over the winter when an empty, unheated house can soon deteriorate.
It won't be the right solution for everyone, and there are certainly buyers out there for realistically priced properties, even if it might take a little longer to find them.  But considering all options is always a good idea, and taking a sideways step into the lettings market during this period of adjustment certainly shouldn't be dismissed.
Share this story