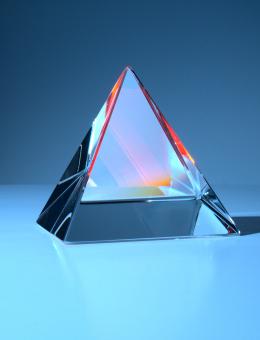 PROPERTY A PART OF THE 'GOLDEN TRIANGLE' OF INVESTMENT FACTORS
Published 18 October 2023
Access to high quality, affordable premises is one point of a 'golden triangle' of factors which will attract companies looking to set up in high growth areas – and flexible, ready-to-move-into commercial property is putting our region in a great position to attract new businesses in the low carbon and renewable energy sectors, writes Nick O'Leary.
According to a survey by EY, readily available accommodation ranks alongside plentiful skilled labour and grants and incentives when it comes to attracting inward investment in growth sectors.
It is good to see such speculative development being backed by local authorities in the east of our region, something which is a prerequisite if we are to maintain and grow our position as a leader in the energy sector.
In Great Yarmouth, for example, the Great Yarmouth Energy Park and the forthcoming Operations and Maintenance Campus on the South Denes peninsula have both benefitted from a strong partnership between Great Yarmouth Borough Council, Norfolk County Council and the New Anglia Local Enterprise Partnership.
At a time when high interest rates and soaring construction costs are combining to make speculative development more of a challenge, this kind of long-term investment from the public sector is vital to build a platform for future growth.
Of course private sector money is needed as well, but public sector funders can take a much more long-term view – which for strategic developments such as this is crucial.
However much free-market evangelists might hope that this kind of growth will be delivered purely by the private sector, ultimately it will require the kind of public/private partnership we are seeing in Yarmouth and elsewhere to achieve our goals – which include creating well-paid, highly-skilled and sustainable job opportunities for local people, and business opportunities for the local supply chain.
These kind of activities create a public good as well as a purely financial one, growing the tax base and enabling better services to be provided in our region.
Like any triangular structure, it will only stand up if all three elements of support (grants and incentives, a strongly-skilled local labour force, and readily available, suitable premises) are present.  It is not enough to concentrate on any one; we have to be delivering all three at the same time.
Our development bodies have done a good job in attracting statutory support in the form of enterprise zones, business rates holiday and son on; our local colleges and universities are working hard to ensure young people enter the workforce with the skills which will be in demand. 
But none of this will work if we don't speculatively invest in building high quality commercial property for incoming businesses to operate from.
Share this story