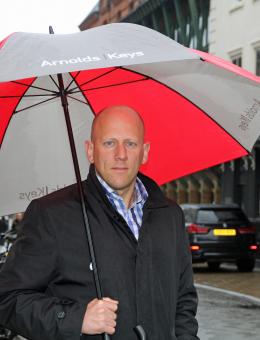 Craft Beer Brewery To Take Over Norwich City Centre Bar
Published 19 October 2015
One of the UK's fastest-growing food & drinks businesses will soon be seen on the streets of Norwich, with the announcement of a deal to let a 4,500 sq ft bar on Queen Street to craft beer brewery BrewDog, which will open its first bar in East Anglia.
Norwich-based property firm Arnolds Keys has negotiated the deal, which will see BrewDog, which is crowd-funded by a community of over 35,000 'Equity Punk' investors, bring its unique offering to the Grade II listed building, which most recently housed the bar 'Hideout'.
The company currently has 23 bars in the UK, and a further 11 overseas, in locations ranging from Helsinki to Sao Paulo.  This launch will mark the first BrewDog bar in East Anglia, with the nearest currently open venues being in London and Leicester.
"We are really pleased that we have been able to attract such an eclectic brewery to Norwich, and bring an important bar premises back to life," said Arnolds Keys partner Craig Knights.  "The building occupies a prominent position on Queen Street in one of the city's best night-time activity areas, close to a number of other bars and restaurants.
"BrewDog offers something different, which will complement the other bar offerings, and bring something genuinely new to Norwich.
Started in 2007 in Fraserburgh, Scotland, BrewDog opened its first bar in Aberdeen in 2010.  By 2014 it employed over 350 people, and is one of the UK's fastest growing food and drinks companies.
More details about BrewDog can be found at www.brewdog.com. 
Share this story