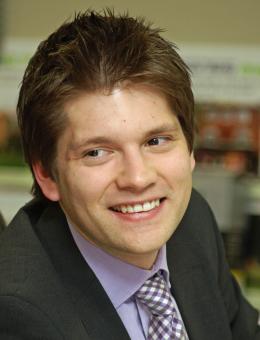 BREXIT: UNCERTAINTY IS THE ENEMY OF STRONG MARKETS
Published 24 February 2016
No sooner had David Cameron announced the date of the EU referendum than we were reading predictions of doom and gloom from property experts, with a general agreement that the exodus of businesses and institutions from the UK would lead to a collapse in office values of anything up to 30 per cent, writes Rob Flint.
Well, there are a lot of ifs and buts there: the doomsayers are assuming that Brexit will lead to a wholesale flight from the UK, which is far from certain.  And even if it does happen, it will be the London market which bears the brunt of the immediate impact.
It is unarguable, however, that if the UK does leave the EU, there will be consequences for the whole economy, and the property market will inevitably be affected.  And even if the Great British public votes to remain in, we face four months of uncertainty leading up to 23rd June, and that in itself is bound to have a negative impact on confidence, activity levels and values – something we saw in the run-up to both the General Election and the Scottish independence referendum.
So whatever happens, we can expect choppy seas ahead.
But would Brexit be the disaster that we are being told will happen?  The UK economy is in itself strong, and the fact that a No vote would unchain us from weaker economies across Europe could be argued to be beneficial.  And our regulatory framework is already more business-friendly than anywhere else in Europe.
However, Brexit would lead to currency volatility, capital flight, and most likely a second Scottish independence referendum, which in the event of the UK leaving the EU, would probably see a reverse of the 2014 decision.  On top of all of this, a No vote will almost certainly lead to a change of prime minister, with all of the upheaval and uncertainty that this would bring.
All of this, according to Richard Levis, global real estate analyst at Aviva, "could drain liquidity and damage investment performance of UK real estate in the short-term."  It's difficult to disagree with this analysis.
This is why most businesspeople (although not all) are putting their names to the Yes campaign, including around half the CEOs of the UK's biggest companies who have signed a letter supporting David Cameron's stand.
Uncertainty is always the enemy of a strong market, and on that basis we should be hoping for a Yes vote and a return to normality after the four months of the referendum campaign. 
We probably can't predict what will happen if the population votes for Brexit: much will depend on the subsequent trade negotiations, and the reaction of global investors, which is out of our hands.  It is pretty clear that there will be a negative short- and medium-term impact both on the wider economy and on commercial property yields and values, whatever the long-term consequence.
Share this story