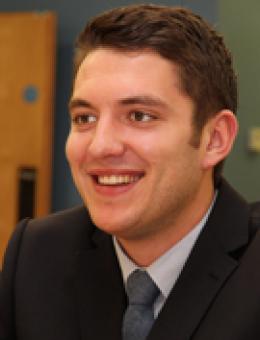 'SEIZE THE DAY' IS THE MESSAGE FOR INVESTORS AND DEVELOPERS
Published 24 January 2016
2016 is definitely a year for action – because a confluence of a favourable planning regime, rising demand for both residential and commercial property, and a developer-friendly political environment means that now is a great time to be moving forward with projects which might have stalled in recent years, write Gareth Mears.
We are increasingly seeing projects which have stagnated, or which have struggled to obtain the necessary consents, being brought back into contention. For instance, the high profile site at St Anne's Wharf is being brought forward and represents development of a stagnant and unattractive area in to a mixed use community that could have a significant and positive impact on the very centre of Norwich. 
A big part of this is a shift in attitude from planners. With a shortage of development land – particularly for residential schemes – planners have been instructed by central government that they have to look more favourably on schemes which might not have sailed through the process previously. 
Local authorities have identified that they have to meet both the housing and the commercial property needs of their areas, and there is unlikely to have been a better time to gain consents than now.
This is driven by a couple of factors. The first is a government which is sympathetic to the need to drive forward development, both to meet social and economic needs, and because construction is seen as an important driver of economic prosperity. That political will is outweighing local opposition to development; the balance is shifting towards a presumption of consent, provided the necessary criteria are satisfied.
The second factor is demand, pure and simple, driven by a resurgent economy leading to a clamour for new homes and commercial buildings, and a growing population (which is also feeling more confident) needing more housing. For investors and developers, it's a perfect storm.
The strength of the residential property market is well documented. But the commercial property market is hot on its tails, and in Norfolk its strength is such that we are finally returning to the situation where speculative development is becoming viable, particularly in Grade A office space in Norwich, where there is still a shortage.
The extension of permitted development rights in the Chancellor's autumn statement will see numerous potential commercial-to-residential schemes, which were stalled because of uncertainty about what would happen after May 2016, being brought forward. This is taking commercial buildings out of the market just as the economy picks up and occupier demand reaches levels we haven't seen for years.
The extension of permitted development rights to B1 industrial buildings will see similar development opportunities opening up right across rural Norfolk, as well.
Of course, even in such a favourable environment, no development has an automatic right to consent, and projects must be appropriate for the local setting as well as demonstrably meeting a development need. But landowners and investors contemplating the best time to bring forward projects need to know that the time is right now.
Share this story