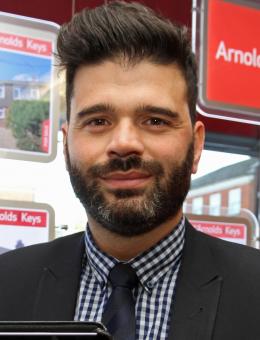 BACK TO THE FUTURE
Published 22 January 2016
The start of a new year is often when people try to predict the future, and contemplate the changes which are inevitably happening around them.  In estate agency, much has been written about the rise of the so-called 'online agents' – but the reality is that pretty much every agent has gone online in recent years, writes Darren Neave.
Just as the High Street retailers who give the best service are operating both online and offline, so the estate agents which will offer the most to their customers will be those which combine the undoubted benefits of traditional estate agency (it's a people business, after all) with the best of what technology can offer.
Any agents which try to operate only on the High Street, or alternatively only via the internet, are doomed to failure.
Whilst we would never want to lose the face-to-face relationships which are such a vital part of the property business, we are certainly open to embracing new ideas, and offering new models of selling homes.  Sometimes a new innovation can open up new opportunities for sellers, and give them options, allowing them to choose which method of selling best suits their particular needs.
One new idea which has really caught the imagination is the 'eBay style' online auction.  Actually, it's a lot more than that: an online property service offering vendors fee-free sales and exchange within eight weeks.
Of course, property auctions are nothing new, but this is a new model, which has opened up the market to buyers who can't take part in traditional auctions, which have generally been the preserve of professional investors or cash-rich buyers.  This means that properties are achieving really good prices via this method – particularly when you take into account it is the buyer who pays the fee, not the seller.
This new method of selling has really caught the imagination here in Norfolk.  Arnolds Keys launched our online auction service just 12 weeks before Christmas, and from a standing start, we have already sold seven properties, with a further eight going through the process.
Of course, this option won't work for everyone – the fact that exchange happens 28 days after the auction period closes means that it is not so suitable for properties in a chain, for instance – but it is a good example of how 'traditional' estate agents are proving themselves to be anything but stuck-in-the-mud.
Much as in other areas of retail, the best bet for vendors is an estate agent who can combine the benefits of strong local knowledge, proper relationships with real people who can manage the whole process, and the power of the internet to extend out to buyers who might not otherwise be reached.
So the future of estate agency lies in the combination of traditional people values and a willingness to embrace new ideas.  Just as it always has done.
Share this story