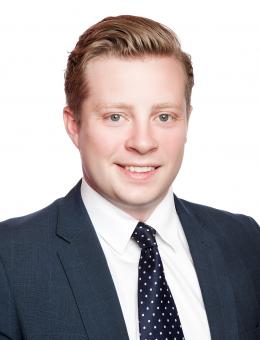 NEW COMMERCIAL SURVEYOR AT ARNOLDS KEYS
Published 21 January 2016
Norfolk-based property services firm Arnolds Keys has appointed Jordan Marshall as graduate commercial surveyor.
Originally from Bury St Edmunds in Suffolk, he studied Real Estate at the Royal Agricultural University in Cirencester, before joining  Norwich-based property company Targetfollow, working in asset management. 
Working in Arnolds Keys' Commercial department, he will be helping to market property, conduct valuations for both disposal and lettings, assisting clients in the acquisition of premises, as well as providing market knowledge and advice.
A keen outdoorsman, Mr Marshall enjoys shooting, point to point and rugby.
Share this story