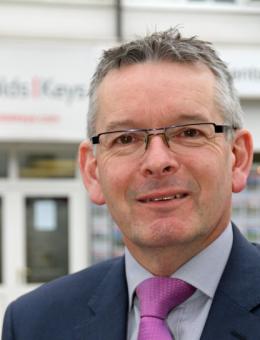 An Unsustainable Situation
Published 6 March 2015
Every year, the Department for Communities and Local Government conducts a housing survey in England, which provides a useful snapshot of the state of the country's residential situation, says Clive Hedges.
Usually this survey passes by unnoticed by those not directly involved in the sector, but this year the survey has received unprecedented media attention, principally because of just one of its findings: for the first time, the proportion of households which are owned outright is larger than the proportion owned with a mortgage.
Ever since home ownership became accessible to the mass of the general population, mortgages have been a vital part of allowing more people to get onto the property ownership ladder.  So what does it tell us about the post-recession market that more people own a home without a mortgage than with one?
There are two important factors at play here.  The first is that it has become increasingly difficult to obtain a mortgage in recent years.  The credit crunch severely limited the amount of mortgage finance available in the market, and even when that started to ease, fears of sliding back into a situation where reckless lending threatened the whole economy have led to a tightening of lending criteria.
So at the bottom, fewer people can afford to take that first step into home ownership, a step which is invariably funded, at least in part, by a mortgage.
At the same time, people are living longer, and are continuing to enjoy their home long after they have paid off their mortgage debt.  That moment when the last payment is made and mortgage freedom is a reality is for many an important step towards retirement and financial prosperity.
Of course, such a situation is unsustainable.  Unless we are going to expect today's younger generation to wait until their parents die before they can own their own home, we need to see an opening up of mortgage accessibility and affordability.
Government initiatives such as Help To Buy can certainly help, and the pre-Election promises about building more first-time buyer homes and offering discounts, being made by politicians of every hue, are welcome – assuming they are delivered on by whoever wins the Election.
But with the survey revealing that home ownership in the 25-34 age group has dropped from 59 per cent to 36 per cent in just ten years, something must be done.  This is the age when people are settling down and starting families, and when taking on a mortgage commitment should be accessible (if only so that the mortgage can be paid off before retirement).
We are sleepwalking towards a situation of polarisation, where an ageing population is sitting on a huge mountain of valuable property, and where many young families – even relatively affluent ones – are facing a lifetime of renting.
Home ownership has been shown to be an important factor in social cohesion and family stability.  We cannot be the generation which destroys the British aspiration of home ownership.
Share this story