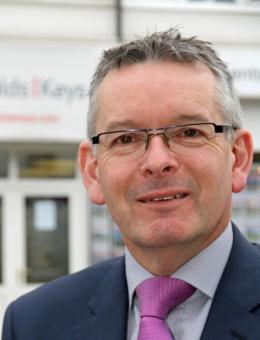 AN UNSURE THING
Published 26 February 2016
There is an old adage that 'the only constant is change', but how much easier life would be if we had at least a modicum of certainty about what the future holds, writes Clive Hedges.
Last week's announcement of a referendum on the UK's membership of the EU in June has introduced a four month period of uncertainty – and we know from the 2014 Scottish independence referendum and the 2015 General Election just how a political poll can kill the market, at least temporarily.
I'm not going to go through the arguments for and against staying in the EU, not least because we are all going to hear them repeated many times over the next 118 long days.  We have television debates, rallies, speeches, leaflets, political broadcasts and so on to look forward to.  I bet you can't wait.
For the politicians, of course, the extended referendum campaign will provide hours of self-aggrandising media airtime, and a feeling of importance.  For the rest of us, such a long period of hustings is as likely to confuse as it is clarify – and every day which passes will add to the stagnation of so much of the economy, not least the property market.
All of this, of course, is happening right at the point when the Chancellor's stamp duty changes are coming into effect, with extra charges for second home buyers and buy-to-let purchases coming into effect in just a few weeks' time.  No-one really knows what, if any, effect this will have in the long run, but in the short-term it has led to a rush to buy which is itself distorting the market.
Although things are indisputably better than they were a few years ago, these kind of shocks can easily derail the recovery in the housing market.  We are already experiencing a real mismatch between supply and demand, with far more buyers looking than there are homes to sell.  If uncertainty causes potential sellers to wait, that situation can only get worse.
This lack of certainty is affecting all areas of the economy.  No-one is going to make a major investment decision knowing that in four months, everything could change.  Effectively. David Cameron's decision to announce a June referendum in February has put the whole economy on hold for four long months.
If the Great British public does decide that we should go it alone, then we may yet face many more months of uncertainty, whatever the longer-term economic prospects outside the EU.  It is just what the market doesn't need.
Share this story