UNDERSTANDING THE 'NEW NORMAL' IN OFFICE WORKING VITAL TO INVESTMENT SUCCESS
Published 17 October 2022
Offices can still offer good investment returns, despite the advent of hybrid working, says Nick O'Leary
For the first time in two and a half years, we can say with confidence that we are finally moving on from the Covid pandemic – but the changes it brought about in the way we work look set to be more permanent.
Whilst there remain few businesses which have totally abandoned their offices and are working entirely from home, it is also true to say that there are relatively few who have completely reverted to the pre-pandemic model of having everyone in the office five days a week.  The fact is that hybrid working is now the norm.
What does this mean for investors in office premises?  The dust-settling which has now happened does at least offer a more certain view of the future than was evident even nine months ago, and the realisation that working from home is not a panacea, and that staff presence in offices for at least part of the week is vital for employee development and wellbeing, as well as creativity and effective team management, means that offices will continue to play a role in many people's working lives.
That focus on wellbeing is important.  Increasingly, occupiers are asking about features such as ventilation and air conditioning, as well as breakout spaces and people-friendly interiors.
And in Norwich at least, the supply of such high quality offices remains very restricted, with an imbalance between supply and demand which is keeping rental yields healthy – defying the pandemic pessimists who predicted that the office market would collapse.
With little speculative building happening (soaring construction costs may be a factor here), what we are seeing is steadily-rising rents, and strong demand for freehold premises, especially at the smaller end of the market (up to £1/2 million).
The office market is still attractive for investors; the key to success is understanding the 'new normal', focussing on quality, on buildings which offer a modern and sympathetic environment (and which are themselves sympathetic to the wider environment, and which are designed in a way which will avoid obsolescence as much as possible – because this can be the biggest problem in this market.
Share this story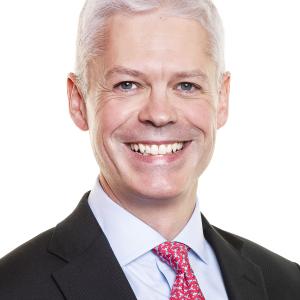 Find out more Contact Nick O'Leary
>