HIGHER OCCUPANCY RATHER THAN INCREASED PRICES IS KEY TO HOLIDAY HOME YIELD SAYS NORFOLK EXPERT
Published 17 October 2022
Investors in holiday lettings can expect healthy yields in 2023, despite pressure on costs and limited opportunities to raise prices for holidaymakers.  That is the verdict of Louise Hillman, manager of Keys Holiday Cottages, Arnolds Keys' holiday lettings business.
With holidaymakers likely to be seeking value due to the cost-of-living increases, the key to maximising yield is to seek to increase occupancy, rather than necessarily raise prices, says Louise.
"Owners are facing big increases in some of their costs, especially energy," she says.  "Despite the government's energy price cap, by April 2023 energy prices will still be significantly higher that two years, and with customers facing their own financial pressures, it may not be possible to raise prices sufficiently to cover the extra costs.
"That sounds like a recipe for reduced yields, but that same cost-of-living crisis could also be the key to increasing yield, as the demand for UK holidays seems destined to be strong once again next year, with holidaymakers thinking twice before embarking on expensive foreign holidays."
Occupancy rates have been extremely strong in 2022, with properties managed by Keys Holiday Cottages averaging between 60% and 70% across the year – 10% more than in 2021.
"We have several properties which have seen occupancy well in excess of 70%, and that has translated into annual returns yielding above 8%, which is very healthy," says Louise.
Key to achieving those high occupancy rates is the property itself, with location and fixture & fittings being the main two determining factors.
"Sea views will always boost demand for a property, and investors need to consider a range of potential attractive location-based factors when considering where to buy," says Louise.  "The quality of the fixtures, creating a wow factor, is also very important. 
"And investors need to be thinking about the future; for example we are seeing a steady increase in holidaymakers asking whether a property has a charger for an EV – this may be relatively niche today, but anyone setting up a holiday home now needs to understand that this will be a 'must-have feature in just a few years."
Share this story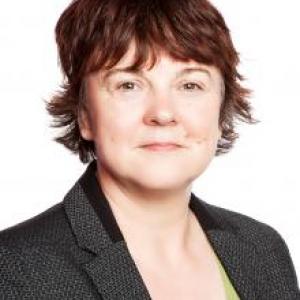 Find out more Contact LOUISE HILLMAN
>