ENERGY EFFICIENCY AN INCREASING FACTOR IN COMMERCIAL PROPERTY INVESTMENT
Published 17 October 2022
Energy efficiency is no longer a 'nice to have' when it comes to occupiers of commercial buildings, says Nick Williams
This month's announcement that the government is effectively to subsidise corporate energy costs will certainly have been welcomed by many of the county's businesses, but this short-term fix does not detract from the fact that energy efficiency is set to be a major factor for most firms when it comes to choosing their premises.
As bills soar – and don't forget that the help announced this month is only for a period of six months – then energy becomes a much greater proportion of premises costs than previously, when for most businesses they rated much lower than things like the rent, service charges and business rates.
That fact is bringing a renewed focus on the energy efficiency of buildings, and this is something that landlords and investors need to be increasingly aware of.
Most investors will already be aware of the regulatory changes driving energy efficiency. Already no new leases can be issued for commercial buildings with an 'F' or 'G' EPC rating, and as from April next year, leases on buildings with these ratings will not be renewable (there are just a few exemptions to this, such as listed buildings where energy efficiency measures would alter the character of the building).
Expect the rules to become even stricter in the not too distant future, mirroring the residential lettings market, where an EPC rating of 'C' or better will be required for all new tenancies from 2025.
But the real pressure for landlords to make their buildings more energy efficient is not so much regulatory as commercial.  Put simply, buildings which are costly to run in energy terms are becoming increasingly difficult to let, certainly at premium rates.
Clearly a landlord owning an older, less efficient building may not be able to convert it into a paragon of efficiency at a reasonable cost, but there are some easy and relatively cheap 'wins': installing LED lighting can make an immediate difference, as can installing better insulation and reviewing heating systems.
For existing landlords and prospective investors, it is increasingly vital to conduct energy audits on buildings, not just to assess their current efficiency, but to work out what improvements can be made, and at what cost.  Because there can be no doubt that energy efficiency is set to remain as big a factor as location and building quality in the years to come.
Share this story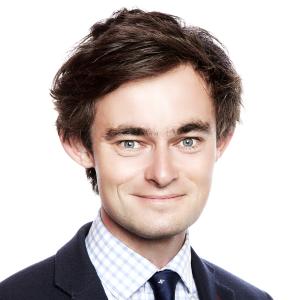 Find out more Contact Nick Williams
>