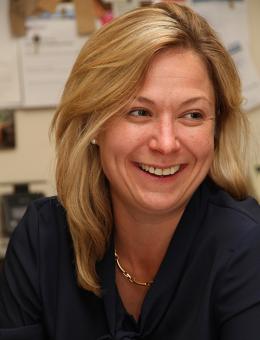 TWO TIER MARKET EMERGING IN AGRICULTURAL LAND, ACCORDING TO LOCAL AGRICULTURAL PROPERTY EXPERT
Published 4 May 2016
A two tier market is emerging in agricultural land, with location and quality of land determining its value more than ever – that is the conclusion of a local agricultural property expert.
Zoe Plant, senior rural surveyor at Irelands, says that buoyant demand from investors and those benefitting from the development market is being balanced by low commodity prices, a plateau in land prices, and uncertainty over EU membership – meaning that a clear understanding of local market conditions is critical to both buyers and sellers ensuring that realistic land price expectations are established.
"The delicate balance between supply and demand which drives pricing in most markets has been skewed in recent times," said Ms Plant.  "With a finite supply of land, growing demand from buyers has driven prices up in the past few years, with ever more buyers chasing a fixed supply.
"With commodity prices remaining stubbornly low, the reasons for buyers coming forward are changing, and they are looking to achieve very specific objectives.  These objectives are perhaps less emotional than they might once have been, and are instead driven by more rational aspirations, such as inheritance tax advantages, expanding an existing holding, or making a sound investment, perhaps based on development potential.
"With a fixed supply and sustained healthy demand, a two tier market is emerging.  We are seeing land being dismissed more often because it is not quite what people had in mind, or does not fit the 'ideal'. 
"Market knowledge is key in both finding the land and negotiating the best deals.  In a seller's market, buyer credibility is key; vendors want to be sure the potential purchaser has undertaken the necessary preparation to allow the deal to proceed and complete.
"The ownership of farms and estates is tightly held, there are limited opportunities to purchase land, and many deals are traded privately, never making the open market.  Added to that, in most cases you will be buying a business as well as the land, so the issues surrounding value can be complex. 
"It can take many months to find the 'right' property and negotiate a deal, and for anyone who does not have a comprehensive market knowledge, the route to agricultural land ownership is increasingly frustrating and confusing."
Irelands is part of Arnolds Keys.
Share this story