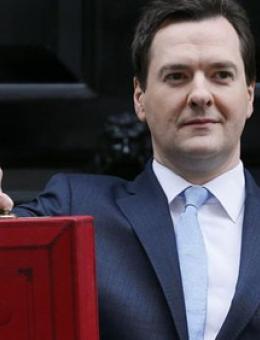 TRYING TO HELP 'GENERATION RENT'
Published 25 March 2016
Chancellor George Osborne's announcement of a 'Lifetime ISA' in last week's Budget – which comes after he launched the 'Help To Buy' ISA last year – is a welcome recognition of just how hard it is for first-time buyers to save for a deposit nowadays, writes Clive Hedges.  But is it enough to stem the inexorable decline in affordability, or are we condemning 'Generation Rent' to a lifetime without owning their own homes?
This week Rightmove announced that the average UK house asking price has broken through the £300,000 barrier for the first time, exactly ten years after it first exceeded £200,000.  Despite one of the longest housing recessions in memory happening during the intervening decade, that is a 50 per cent increase; the same period has seen 22 per cent growth in average wages.  And so the affordability gap widens.
Another report this week sought to identify just how long it takes the average first-time buyer to save up a 15 per cent deposit.  In the East of England, it's a staggering 14½ years for an individual; that timescale falls to 3½ years for a couple. 
With house prices rising at their present rate, of course, it's entirely possible that even a modest home will be out of the reach of most people by the time they finally have some deposit money in the bank.
Government initiatives such as Help To Buy, and the new Lifetime ISA, are to be welcomed.  The new scheme will see the government adding 25p into the Isa for every £1 put in by savers, provided the cash is to be used to buy a first home, or to fund a pension.  That could accelerate the time taken to amass a meaningful deposit.
Welcome though such moves are, they can only tinker at the edges of the main problem, which remains a huge imbalance between supply and demand.  All estate agents are experiencing a shortage of stock at the moment, and that is of course driving up prices. 
It is also a self-fulfilling prophecy – potential vendors are holding off putting property on the market until they have found somewhere to buy, so we are finding the market entering a vicious circle of lack of supply.
In the end, unpalatable though it may be to many, the only answer is to build more new homes.  The UK simply doesn't have enough homes to house our growing population, and as long as that situation remains, prices will continue to rise faster than wage growth, and a whole generation risks being permanently excluded from home ownership.
The Chancellor made much in his budget speech of his intention to 'put the next generation first'.  Whilst we should welcome the measures he has introduced to provide a little help to 'Generation Rent', unless government can tackle the underlying problem of the mismatch between supply and demand, we may be seeing that generational gap widen even further.
Share this story