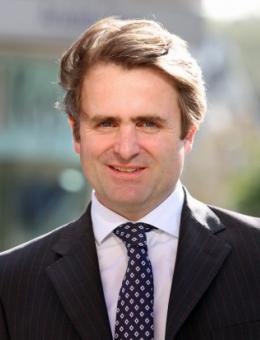 THE BUDGET GETS A GOOD RATING
Published 23 March 2016
If I had had a hotline to George Osborne ahead of last week's Budget, the thing I would have been bending his ear most over would have been the question of business rates, says Guy Gowing.  For many small businesses, rates have become a huge cost, sometimes as big as rent, which is an unsustainable and inequitable situation.
So I was delighted when the Chancellor unveiled a number of measures which will benefit over half of all business rate payers, and which will remove the burden of rates from hundreds of thousands of small businesses.
First off, he doubled the small business rates relief scheme, meaning that companies occupying premises with a rateable value of £12,000 will pay no business rates at all from April 2017.  In addition, there is tapered relief for those in premises with rateable values of between £12,000 and £15,000.
But that wasn't all: Mr Osborne also raised the upper threshold for the standard business rates multiplier from £18,000 to £51,000.  This rather jargon-laden sentence in essence means that over 250,000 small businesses nationwide will be taken out of the higher rate altogether.  For example, a business occupying premises with a £50,000 rateable value will see a modest but welcome 2.3 per cent reduction in their rates bill.
Overall, over half of all businesses which currently pay business rates will either see their bills fall, or they will no longer pay business rates at all.
The Chancellor also removed two other anomalies from the system,.  Up until this point, business rates have risen with the Retail Price Index rather than the Consumer Price Index, which is now the main measure of inflation used by government.  The CPI excludes things like mortgage interest, and as such is less subject to major ups and downs, giving a much more stable measure than RPI - and historically has been lower.
Finally, business properties are to be revalued for rating purposes every three years rather than the current five.  This means that we the kind of overvaluation 'lag' which we saw during the recession – when commercial property values and yields had dropped – should be a thing of the past.  We must hope that politicians resist the temptation to meddle with this timescale, as they did when they postponed the planned 2015 revaluation to 2017, for entirely political reasons.
As with most Budgets, the detail emerged in the days after the speech itself.  It is clear that the government is considering the feasibility of introducing a business rate allowance for small businesses to replace the small business rate relief which currently applies. 
The big advantage of this would be that small businesses with more than one property (for example a retailer with two or three small shops) would be able to use their allowance across multiple premises, so let's hope this measure reaches the statute books.
So some big steps forward, which should be welcomed by the many small businesses which are labouring under crippling business rate bills.  If we can reduce rates as a proportion of expenditure, this will encourage small businesses to invest for the future – which is exactly what the Chancellor needs them to do if he is to stand any chance of meeting his own economic targets by the end of this Parliament.
Share this story