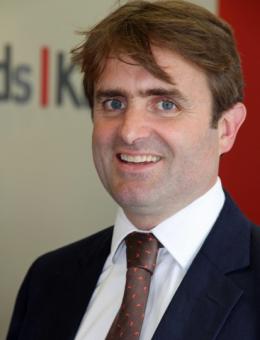 Let Those Offices Go
Published 25 March 2015
Much of my attention this month has been taken up with deals which will see office buildings in Norwich being turned into residential accommodation, writes Guy Gowing.
There are those who have said that such conversions will damage the economy of the city by reducing the supply of offices – but I believe that exactly the opposite will happen, and I will explain why.
First, the background: in 2014, the Government relaxed the planning rules to make it easier to convert commercial buildings for residential use.  This relaxation in the regulations was driven by a desire to recycle redundant property assets, as well as promoting much-needed new home delivery.
In Norwich we have seen quite a few schemes brought forward.  In the last week we have negotiated the latest such deal – the sale of a 22,500 sq ft office building in Woodland Place in the north of the city to Saffron Housing.  Formerly a major office facility for Boulton & Paul, and more recently occupied by the One Account, the building is set to be turned into just under 40 flats for affordable housing.
Also this week, we have put Eastgate House in Thorpe Road onto the market.  Once DEFRA's Norwich headquarters, it is almost exactly the same size as Woodland Place, and also has consent for conversion into residential accommodation.  Despite being on the market for just a few days, there is already healthy interest.
Whilst this may be good news for the supply of housing, you may well be asking yourself how removing offices from the commercial property supply in Norwich can possibly help the wider economy.  The answer lies in a chain reaction which will ultimately lead to more, and better, offices being built in the city.
Currently we have an undersupply of Grade A office accommodation, and an over-supply of Grade B office buildings, something which has for a long time damaged the reputation of Norwich as a place to do business.
It is these Grade B buildings which are being converted into residential use.  As a result, in the short term the reduction in supply will drive up rents for investors, encouraging more speculative development and refurbishment to restore the equilibrium of supply and demand.
This new development will almost all be top-quality, Grade A office accommodation, which the city so badly needs.  This will in turn attract prestigious occupiers, who will provide high-value jobs – in addition to the investment in construction involved in actually building the new properties.
To those who argue that we should be holding onto existing office accommodation at all costs, I say: let it go, the city needs modern offices for a modern business community.  Let these old, outdated and unwanted office blocks become desperately needed housing, and let the market run its course to provide new, top-grade offices fit for the future.  It's hard to see how this is anything other than a win:win.
Share this story