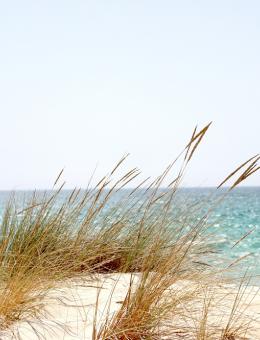 Oh We Do Like To Be Beside The Seaside
Published 25 May 2018
It is perhaps a measure of how fixated we are as a nation with the weather that our shopping habits can be very predictable. At the first sign of balmy early summer sunshine, sales of convertible cars, barbecues and lawnmowers go through the roof.
You might think that buying a home is too serious an undertaking to be influenced by what Carol Kirkwood and her colleagues are predicting, but this time of year always seems to bring a spike in demand for homes by the sea. The lure of coastal living is as strong as ever.
I'm not talking about holiday homes here, although we all know that Norfolk's coastline, and in particular its northern fringes, have long been a magnet for second-homers and weekenders seeking respite from the stress of the city. Rather, I'm referring to the steady stream of people who have decided to build a new life living permanently within striking distance of the sea.
It is easy to see the attraction – and not just when the sun is shining. Norfolk's coastline is beautiful all year round, from the rugged natural beauty of winter marshlands to its lively summer resorts.
You might argue (quite justifiably) that there is equal beauty to be found away from the coast in our county, but demand remains high – and hence prices retain a premium – the closer to the beaches you go.
Partly this is to do with the attraction of living by water (the Broads have a similar appeal). Several studies have shown that people who live near water are generally healthier and happier, less stressed, and even live longer. The fresh air and the more active lifestyle that coastal living implies may have something to do with this, but many commentators suggest there is a more spiritual element as well.
Whatever the cause, it is undeniable that when it comes to the property market, there is a premium to be paid for living close to the coast. The inflated state of the market in the more trendy parts of the northwest Norfolk coast are well documented, but this uplift in price for close-to-the-sea homes is pretty universal.
Seaside towns and villages tend to have better facilities than their inland equivalents, there to service the summer influx of visitors, but of huge benefit to year-round residents as well. Pubs, restaurants and retail businesses which might be marginal elsewhere can survive here, bolstered by the tourist trade.
This is increasingly reflected in high demand and in property prices. It is unusual to set an asking price for coastal properties these days; we tend to set a guide price, which is invariably exceeded. With many buyers of these kind of properties coming from London and the southeast in search of a calmer and more healthy retirement, demand is strong.
Sometimes their demands can be unrealistic: too often we are asked if we have a cosy flint fisherman's cottage with parking for two cars on our books. We are too polite to point out that traditional fishermen tended not to drive large SUVs, so their cottage didn't really need a large driveway!
Share this story