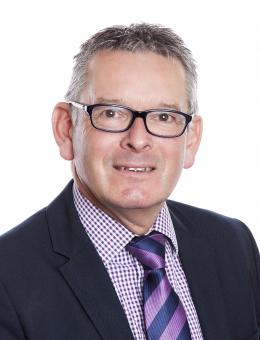 A PROFESSION OF RESPECT
Published 30 April 2018
Much has been written about the change in legislation which means that in future estate agents will have to be appropriately qualified to be able to operate – encouragingly, almost all of the reaction has been positive, including from agents themselves. 
I think most estate agents are routinely frustrated that our profession is not always held in the highest regard by the general public, and that public perception has lagged behind a general improvement in standards over recent years.  Hopefully this new regulation will go some way to improving that reputation.
It hasn't always been thus: a few of us have been in the business long enough to remember when estate agents were indeed held in high esteem.  At one stage it was a respected profession on a par with bank managers, lawyers and accountants.
When I first joined Keys on leaving school in 1974, estate agency was a profession with some status; with that came certain standards.  At aged 16, I was expected to wear a waistcoat, much to the amusement of my contemporaries on the bus to work.  Everyone was addressed as 'Sir' or 'Madam', and estate agents were pillars of their local communities.
Then in the 1980s, the Prudential came on the scene and turned the face of estate agency, introducing more aggressive, commercial practices, and opening the door to some new entrants who damaged its reputation. 
It became – in some parts of estate agency at least – more about numbers than people, so it was little surprise that we gained a reputation as 'wide boys'.  To some extent this was a reflection of the, 'Loads-a-Money' age, but somehow the property sector seemed to embrace the Yuppie excesses more than most.
The thing about a bad reputation is that it tends to stick, even when the reality has changed.  Over recent years estate agency has taken huge steps to clean up its act, and whilst it is true that you will still occasionally come across the archetypal wide-boy (at least until the new legislation takes effect), today the majority of those in the profession are better qualified and more capable perhaps than they ever have been.
For estate agents to raise our status, first we have had to raise our standards.  This has happened massively over recent years, and the new legislation will drive out that minority who have resisted doing so.
Whilst I am pleased that we don't require our 16 year-old apprentices to wear waistcoats any more, I am pleased to see the wheel turning full circle, and there is no reason why estate agents cannot once again become the profession of widespread respect that it was when I stared my career 44 years ago.
Share this story