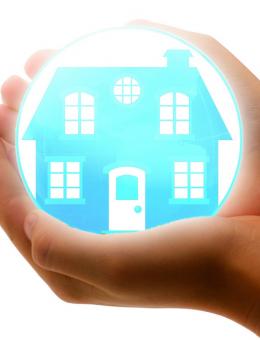 TAKE COVER – YOU'RE A LANDLORD NOW
Published 12 May 2018
One of the most common mistakes made by buy-to-let investors, especially those new to the sector, is to rely on a standard home insurance policy.  Whilst these are great for owner-occupiers, they don't come close to providing the right level of cover for landlords.  A policy that is not tailored for landlords cover can be an expensive mistake – especially considering introducing tenants into the equation enters the field of third party risks.
If you are investing with the help of a mortgage, the chances are that your lender will insist on specialist landlord insurance, but it's something that every landlord should have in place irrespective of such requirements.
First up is specialist buildings insurance.  Much like standard buildings insurance products, this will cover the landlord for loss or damage through the usual risks of fire, theft, vandalism, burst pipes and other leaks, storm damage and subsidence, as well as damage caused by external factors such as falling trees, vehicles and animals.
What the standard policy won't cover are such things as providing temporary accommodation for your tenants if your property is rendered uninhabitable, or malicious damage caused by your tenants or their guests.
Over-riding all of that is the fact that if you only have a standard policy and your insurer finds out the property is rented, your cover for even the basics could be invalidated.
Most landlords only consider buildings insurance, assuming that in an unfurnished property the contents are the responsibility of the tenant.  However, contents insurance policies also cover things like carpets and curtains - remember that the fabric of the building is covered by buildings insurance, but not the fixtures and fittings.
There are two other types of insurance which landlords should consider.  Home emergency cover protects you against the loss of essential services such as water or electricity, providing timely emergency repairs as well as parts and materials.  This means that tenants will not be left without those vital services, but also the landlord won't have the hassle of dealing with such emergencies.
Rent guarantee insurance is there to cover possible rent arrears, as well as giving legal cover to help and advise on tenant defaults and breach of tenancies.  The potential cost of court action in the case of a bad tenant is a big worry for many landlords, so this kind of policy provides much reassurance. Whilst a reputable agent can mitigate this risk to you with comprehensive references, unfortunately any one can fall on hard times, and if a tenant's circumstances change, they may be unable to meet the rent.
Finally, a word about insurance for empty properties.  Unlike your own home, there may be a period during which your investment property is empty, either between tenants, or because you are undertaking some form of renovation. 
Insurers are always nervous about uninhabited properties, seeing them as high risk, and much as with your normal household policy, most landlord policies will have a clause limiting the time a property can stand empty.  This can be mitigated by regular property inspections, something that a reputable agent can undertake and evidence on your behalf.
Share this story