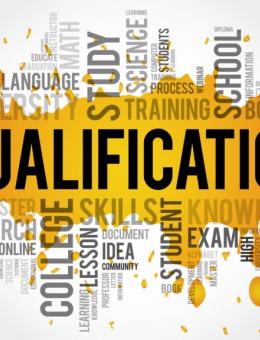 Estate Agency - A profession, not just an Industry
Published 3 May 2018
After a long personal battle to see regulation brought in, Jan Hÿtch reacts to the Government announcement of the introduction of qualifications for Estate Agents. It isn't often in life when a sustained challenge to government policy results in an actual change in the law.
It isn't often in life when a sustained challenge to government policy results in an actual change in the law. This week I was fortunate enough to witness democracy in action, and fair reward for the many years I and others have been campaigning for mandatory qualification and regulation in the property services sector. In 2013 when I became President of the National Association of Estate Agents, my presidential address focused on the urgent need for regulation, qualification and education in the estate agency and lettings professions. It's a sad fact of life that many consumers still assume that sales and letting agents must in some way be qualified or licensed to do what they do.
With government historically opposed to regulating this sector, I took the view that if you can't have mandatory qualification for those already working in property sales and lettings, let's take those still in education and teach them how to do it properly and professionally, and take them through their qualifications even before they start their careers. So, I set out my intention to create estate agency and lettings courses for 16-19 year olds in further education colleges across the UK, as a way of providing a source of trained and qualified young people into a profession that seemed to be regarded by government as sufficiently self regulatory. Norwich City College was the first to take up the baton in 2014, becoming the first sixth form Property Academy in the country. Brighton Metropolitan College became the second, and so the academic route into professional estate agency and lettings for young people is now rolling out across the country.
It's not all about me, of course, as sustained and relentless pressure has been applied by professional bodies NAEA and ARLA Propertymark over many years. Members, who are voluntarily regulated, have to be qualified and adhere to a strict code of conduct. These bodies have  lobbied government for years to recognise that the consumer needs to rely on the professionalism and education/knowledge of their agent to give the best advice possible, which is both informed and qualified. At present, only estate agents who are members of NAEA Propertymark or ARLA Propertymark have actually taken exams to gain a professional qualification in the sale or rental of residential property – soon everyone will have to be qualified. Unfortunately, the reality is that because regulation is not currently mandatory, and many agents out there have no qualifications whatsoever, relying just on charm and sales patter to persuade you into giving them control of what is usually your most valuable asset – your home.  
Recently the Secretary of State for Housing, Communities and Local Government Sajid Javid MP announced that, in future, all estate agents will have to hold a professional qualification in order to sell or let a property of the property. This can only be good news of the consumer, who will in the not too distant future, be able to rely upon the advice and professionalism of their agent, and be sure that there is redress if for any reason the agent does not perform. Of course, good agents are not in the slightest bit worried about this, because they are already qualified.

With estate agents setting up and going past in a matter of months all around the country, including Norwich and Norfolk, leaving desperate homeowners and landlords out of pocket, this change in legislation cannot come soon enough. It is predicted that many non-regulated, non-licensed and unqualified estate agents will close their doors and cease to practice.
There was certainly no crystal ball involved in my decision at the beginning of the year to begin to run evening an evening class course for employees of my firm, Arnolds Keys, and other members of the Norwich and District Association of Estate Agents to gain the Propertymark Level 3 qualification. 17 people took up the challenge, from 11 firms, and will soon be qualified. All credit to them for signing up even before it was about to become mandatory!
Other measures that the Government plan to bring in include:
A set timeframe for local authorities of 10 days to complete local searches.
Write and supply 'How to Buy' and 'How to Sell' guides for consumers.
Require managing agents to provide leasehold information for a set fee and within an agreed timescale.
Strengthen the National Trading Standards team to carry out more enforcement against bad practice.
Transparency around referral fees.
Work with consumer groups to develop a consistent set of performance metric for conveyancers.
Encourage the use of voluntary reservation agreements to help prevent sales falling through and to crack down on gazumping and gazundering.
Encouragement by the Government for buyers to secure an AIP for lending prior to making an offer.
Once these measures follow in behind the new qualification the process of buying and selling will become speedier with a more knowledgeable consumer and accountability for estate agents.
Share this story