Norfolk's appeal spreads far and wide
Published 28 July 2020
On 27 July we celebrate Norfolk Day and it seems like everybody is loving our county.  Recent Rightmove statistics show that those employed in London are bypassing the traditional commuter belt, and even passing over Essex and Suffolk when searching for property, and instead heading for Norfolk.
They no longer want (nor need) to endure a clammy commute on a crowded train, in return for living in a modern box on an estuary housing estate which happens to be on a suburban railway line. 
Post lockdown, working practices have changed: far more people will be permanently working from home with visits to Head Office becoming a rare occurrence.  The hassle of an occasional longer train journey is far outweighed by the advantages of a better quality of life in lovely, peaceful Norfolk.
Another interesting phenomenon is a 400 per cent increase in the number of people looking for a property with a study, or an extra bedroom, or even a summer house with Wi-Fi and power, so that they can have a proper home office.  Balancing a laptop on the kitchen work surface or dining table are no longer acceptable solutions for home workers.  Time to start upgrading the garden shed maybe?
Alongside this, some schools have announced that they will now be teaching their sixth form courses either in school or virtually, giving parents and students the choice of which method they prefer.  This starts to change that very British tradition of parents trying to move to a new home within the catchment of their preferred schools, or at least within reasonable travelling distance.
Of course, there is no substitute for the all-round experience and social interaction of physically attending a school or college.  But for some people living in very rural areas with difficult transport links, this is a game-changer, and brings a much wider range of possibilities and choices for young people and their further education.
One of the things which Norfolk Day celebrates is the way that our county has always welcomed people from elsewhere who have decided to make the county their home.  Even those who consider themselves Norfolk born and bred may well find that their ancestors fell into this category.  The vibrancy and prosperity of our county depends on that tradition continuing, so we should welcome new friends and neighbours who choose Norfolk as their new home.
Chancellor Rishi Sunak's welcome announcement confirmed a stamp duty holiday for all purchases up to £500k completing before 31 March 2021; that's as much as a £15,000 saving, and a comfortable eight months to find your next home and complete the deal.  As well as the perfect lifestyle, half a million quid buys you a lot of home in Norfolk.  No wonder so many people are seeking to celebrate our county with us.
Share this story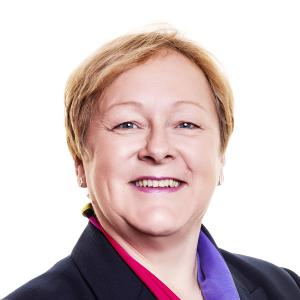 Continue the conversation... Contact Jan Hÿtch
>