FORTUNE FAVOURS THE BRAVE
Published 14 July 2020
Counter-intuitively, a time of economic turmoil could be the best moment to invest in buy-to-let. It is now becoming increasingly clear that we will be bearing an enormous economic cost of the coronavirus crisis for some time to come.  Whilst Chancellor Rishi Sunak is one politician who has emerged from the crisis with respect from across the political spectrum for his calm and decisive measures to limit the damage, we cannot avoid the fact that the economy has taken a big hit.
The temptation for investors is to sit on their cash and wait for better times, with rising unemployment, a looming recession and some tough fiscal choices to be taken over the coming months and years.  But counter-intuitively, now might just be a very good moment indeed to be investing in buy-to-let property.
I say this not because of the Chancellor's announcement of a stamp duty holiday on properties costing less than £500,000 (although that of course helps), but because of the longer-term outlook for tenant demand, and the fact that there is good value to be found in the market right now.
Some house buyers, cautious because of being furloughed or uncertainty over their job, will be putting off their purchases until the situation is clearer.  That means they will continue to need rented accommodation, and that the supply side will favour the buy-to-let investor.
With historically-low interest rates unlikely to move for some time to come, and high tenant demand, we are starting to see a wave of new investors moving into the market.  As with any investment, the savvy operator won't wait to follow the market, but will take action now, while conditions are at their most favourable.
That rising tenant demand is being driven by a combination of local people and many wanting to move to the county from around London. Lockdown has taught them the value of space – both internal and external – and they have realised they can work more flexibly and don't necessarily need to be in their city workplaces so much (if at all).
A time of economic gloom may not feel like the best moment to be investing, but this is nothing new: the financial crash of 2009 saw soaring demand for rented accommodation, which led to excellent yields for investors.  There is no reason why the same shouldn't be true today.
So too much caution could be costly for potential landlords.  As ever, fortune favours the brave; now is the time to invest.
Share this story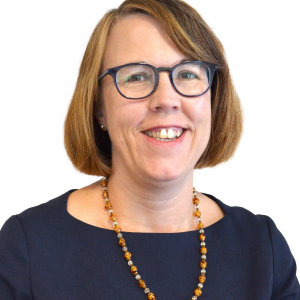 Continue the conversation Contact Catherine Hunt
>