How we buy and sell houses has changed
Published 26 June 2020
Changes in the way we buy and sell houses have been accelerated by the events of 2020.
As we slowly emerge from the restrictions of lockdown, it's tempting to think that everything has changed.  The world we find ourselves in now is most definitely less certain, but perhaps the biggest effect of the last three months has been that it has given us all a bit of time to think – about how we live our lives, about our priorities, and about how we do our jobs - which in my case is selling houses.
Much has been written about how lockdown has accelerated the trend towards online shopping.  It's unlikely the High Street will ever go back to how it was before Covid-19, but in reality all that has happened is that a change which was happening anyway has happened a little more quickly.
Most of us have been on a journey during the crisis, and in particular those who were perhaps resistant to new technology have learned to embrace it, whether to keep in touch with family and friends via Zoom or Facetime, or to do the grocery shopping online.  Many of us have realised that we can work just as efficiently – if not more so – at home, and that we don't need to be tied to an office from nine to five, five days a week.
All of this has accelerated what was already a fundamental change in the way that people buy and sell houses.  The past few years have seen something of a revolution in the property market, with online portals, virtual 360 degree walkarounds and web-based marketing increasingly becoming the norm.
What Covid-19 has done is to speed up this process of change.  Who would have through even a year ago that we would be able to sell houses on the basis of virtual viewings, with sales agreed without the buyer necessarily having to set foot in the property itself?  And yet, that is what has been happening.  It's hard to see that things will ever be the same again.
For us estate agents, that means changing the way we do things.  It means acknowledging that both buyers and sellers now want a more agile profession which is responding to their needs, not trying to shoe-horn a traditional structure into the mix.  Of course that means embracing the newest technology, but it also means that the always-important human factor needs to be available where the customer is, not stuck behind a desk.
When I speak with estate agency colleagues around the country, it is striking how common this faster pace of change is.  It is not restricted to a particular region, nor to a particular demographic.  Technology has given power to the customer, and a clarity about what they want from their estate agent.  Difficult though change can sometimes be, our profession has to embrace it at a faster pace than ever before, to ensure we are offering what those customers really want.
Share this story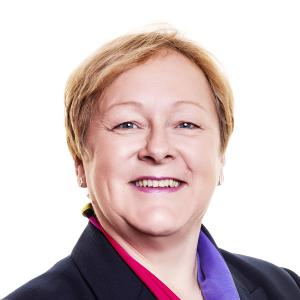 Continue the conversation... Contact Jan Hÿtch
>