NORFOLK LOOKS TO NEW CHANCELLOR FOR VITAL ANNOUNCEMENT IN HIS ECONOMIC STATEMENT
Published 17 October 2022
Amongst all of the market turmoil which has followed Kwasi Kwarteng's 'mini-Budget', the focus on supply side reform is one thing that he has probably got right.  Particularly in regions where employment levels are high and skills levels elevated, it is indeed the job of government to ensure that growth is enabled by removing constraints on supply.  Without this, Norfolk's economy will not be in a position to satisfy demand, whether from within the county's borders or from further afield.
In all of the media storm, one aspect of the growth plan has rather been side-lined – and it's important that when new Chancellor Jeremy Hunt delivers his autumn statement in November, that it features front and centre.
I'm referring to the concept of Investment Zones, similar but not identical to the Enterprise Zones established in 2012, with a simplified planning process, business rates holidays, enhanced capital allowances and structures and buildings allowances, stamp duty relief for commercial development and even employers' national insurance relief.
Whereas the Enterprise Zones of a decade ago were aimed at regenerating areas which were in decline, the idea of the Investment Zones is to pump-prime parts of the country which have the most potential for growth.
One of these is the A11 tech corridor, and it is vital that this important part of Norfolk is included in the Investment Zone programme.  This is a location where there is plenty of available development land, but a shortage of actual buildings and sites that are development-ready.  The planning benefits of being in an Investment Zone will be particularly important in overcoming these obstacles to further growth.
With its proximity to Cambridge and its access to the UK's motorway network, the A11 corridor is critical to the economic success of our county.  There is already demand, but similar to many parts of Norfolk with potential, translating that demand into getting commercial development up and running requires the kind of boost which only government can provide – this isn't the M25, after all.
Although in some quarters there has been an element of cynicism about the Great Yarmouth and Lowestoft Enterprise Zone, in practice it has been a success.  Companies which relocated to the zone are now growing, creating employment, and in a good position to take advantage of the opportunities offered by developments in the offshore sector.
If we look further afield, we can see that the Thames Gateway project produced a supply of development in Docklands to meet the considerable latent demand, particularly for high-quality, large-scale office developments which, for reasons of space and planning restrictions, could not be satisfied in the capital's centre.
Of course, the devil is always in the detail, and several question marks remain over the Investment Zone plans: how will infrastructure development be funded, especially at a time when government budgets are already very stretched; and will local authorities be happy to cede control of planning in the Investment Zones;
Successfully increasing the supply of high quality commercial space in key locations such as the A11 tech corridor is vital for growth, if Norfolk is not to be left behind in the new 'dash for growth'.  The new Chancellor must include it as part of his Investment Zone plan, and we look forward to him announcing just that on the 31st.
Share this story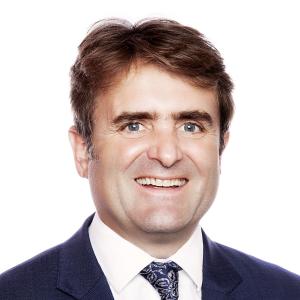 Find out more Contact Guy Gowing
>