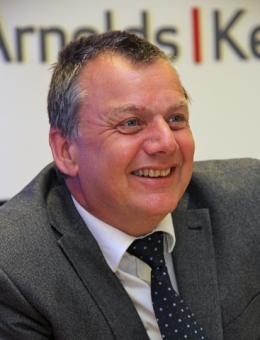 New Manager For Arnolds Keys Sheringham Office
Published 22 May 2015
Leading Norfolk property firm Arnolds Keys has appointed Allan Saunders as residential manager, at its busy Sheringham office.
Mr Saunders entered the property profession in 2012 after a 25 year career in retail, working for Safeway, Morrisons, B&Q and most recently Marks and Spencer as manager of its Norwich store, where he oversaw a major refurbishment and expansion programme.
A change of direction in 2012 saw him join a national chain of estate agents, becoming assistant branch manager.  His new role at Arnolds Keys will see him take responsibility for managing the property listings at the Sheringham office, one of the firm's busiest.
Originally from Montrose in Scotland, he has lived in Norfolk since he was 14.  He now lives in north Norfolk.
Share this story