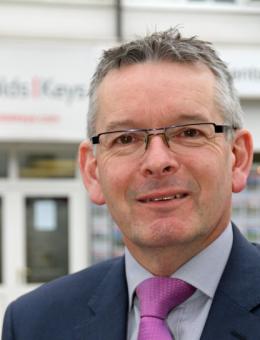 INFLATION: WHAT'S THE REAL FIGURE?
Published 8 April 2016
It is no secret that politicians like to paint a rosy picture, demonstrating how their marvelous policies are giving us all an easy life, says Clive Hedges.  We like to think we have become immune to this 'smoke and mirrors', but the truth is that to a greater or lesser extent, we are all taken in.
Take, for example, the question of inflation.  For those of us who lived through the horrific periods of 20%+ inflation during the 1970s and 1980s, a low inflation rate is a big comfort, an indication of economic stability.
The Consumer Price Index currently stands at 0.3%, a historically very low figure.  So why are so many people feeling more squeezed than ever?  The answer lies in the fact that pretty much every cost relating to housing is excluded from the CPI.  Convenient for government spin doctors, but bad news for everybody else - mainly because one way or another, for most of us our income is tied into that headline inflation rate. 
If our income rises modestly, but our major item of expenditure increases dramatically, the result is a serious mismatch.  That inflation figure is becoming more and more divorced from most of our realities.
Measuring the cost of housing is complex.  For home owners, big rises in house values might be a good thing, provided they are not trying to up-size.  For them, it is the mortgage rate they are paying which will be the main item of housing expenditure.
For first-time buyers, of course, rampant house prices are bad news, and many young buyers are seeing a huge proportion of their income swallowed up simply getting on the property ownership ladder.
Of course, not everyone owns their own home, so we must also look at rental costs.  These are inextricably tied into house values, and other factors, such as Mr Osborne's 3% stamp duty hike on buy-to-let properties, also play a part.  Who do you think will end up paying for that: landlords, or tenants?
Whichever way you look at it, excluding housing costs from the official inflation rate is a nonsense, because it is something which hits us all in the pocket.  So it's encouraging to see the Office for National Statistics looking at an 'experimental' statistic it is calling CPIH.
This takes into account costs incurred by home-owners, although it is measured by estimating how much it would cost owners if they were renting instead.  This gives a current CPIH of 0.5% (against CPI of 0.3%).  But if the rate took into account the real costs of home ownership, it would be far higher.
You can see why politicians are shying away from anything which shows a higher – if more realistic – measure of inflation.  But until the cost of housing is included in the headline figure, it will never be anything other than a hypothetical number which bears little relation to most people's realities.
Share this story