How will the Mortgage Guarantee Scheme help buyers?
Published 10 March 2021
The 2021 Budget was announced last week, and with it came some much-welcomed news for first-time buyers looking to get on the property ladder as well as those looking to scale up and purchase a new property.  
Chancellor Rishi Sunak announced in the budget the news that the government is introducing a mortgage guarantee scheme. But what exactly is it, how will it work, and how will it help buyers? We share everything we know so far about this development.
How will the scheme work? 
Launching in April 2021, the scheme will enable both first-time buyers and existing homeowners to purchase homes with just a 5% deposit, up to a maximum selling price of £600,000.
This new scheme depends on a pledge or guarantee from the government which states they will repay lenders some of their losses if a buyer defaults on their mortgage repayments. Since this reduces the risk for lenders, they can sell mortgages up to 95% of a home's selling price.
How will it help buyers? 
One of the biggest hurdles for home buyers is undoubtedly saving for a deposit. Usually, a deposit of 15-20% is required. With the average house price in England sitting at £269,000*, this means new buyers would have needed to save £53,800 to cover the deposit alone.
Comparatively, with a 5% deposit required under the new scheme, the amount needed drops to £13,450 - a far more attainable feat.
Considering current data indicates that 86% of properties currently for sale on Rightmove.co.uk have an asking price of below £600,000, the vast majority of buyers should be able to benefit from the scheme. 
These facts combined is likely to be a game-changer for many first-time buyers who previously considered owning their house a pipe dream.
Indeed, coupled with the news that the Stamp Duty holiday will continue until the end of September on property purchases up the value of £250,000, this looks to be a great time for first time home buyers to get on the property ladder.
Which lenders are offering 95% mortgages under the new scheme? 
Several of the nation's largest banks have committed to offering 95% mortgages including Barclays, HSBC, Lloyds, Natwest and Santander. Indeed, more may join the ranks in the coming weeks including Virgin Money.
The usual affordability checks will be made to ensure that applicants can comfortably make the mortgage repayments every month. For those that qualify, the 95% mortgages will be available from April 2021 until December 21 2022.
Is there anything else I should know about the scheme? 
It's important to note that the property must be your primary residence to be eligible for the scheme. As such, it cannot be used by property developers or landlords.
Arnolds Keys has worked for many years with Mortgage Advice Bureau (MAB) to ensure that all our clients and customers have access to the best possible independent advice to help them make the right mortgage choices. If you want a second opinion on whether the mortgage product or lender you have chosen is right for you or your next property, or if you are starting from scratch and need some facts and figures, MAB will guide you through the mortgage maze. Contact us for more information. 
* Source: inyourarea.co.uk 18 February 2021.
Share this story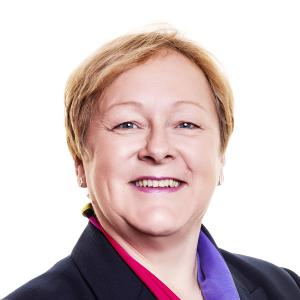 Continue the conversation... Contact Jan Hÿtch
>